Grabyo's tools will be used to create matchday content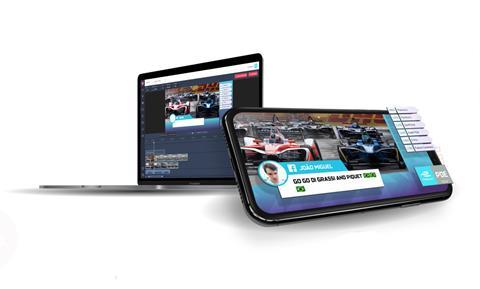 Scottish football giant Rangers has turned to Grabyo to move its social and digital video production to the cloud.
Grabyo's live clipping and editing tools to create more video content on matchdays, including promos and recaps. In addition, the core production team can now work in a hybrid environment, contributing from anywhere with an internet connection and browser.
This comes after Grabyo integrated TikTok into its platform towards the end of last year, meaning Rangers will be able to use it with all major social media platforms.
Rangers commercial and marketing director James Bisgrove said: "Partnering with Grabyo gives us the flexibility to scale our digital content offering and connect with our fans anyday, at anytime across our channels.
"We are able to take our social channels to the next level, whist managing our investment in workflows and capacity, Our team can collaborate more efficiently without wasting time, money or resources on tools that don't help us get where we need to go."
Gareth Capon, Grabyo CEO, added: "As we continue to expand the scope of our video production, streaming and editing tools in the cloud its great to offer customers the flexibility to buy what they want, when they need it. This is set to be a great partnership and we look forward to getting started."