Major expansion of Tennis Australia's social media video content is aimed at bolstering its global presence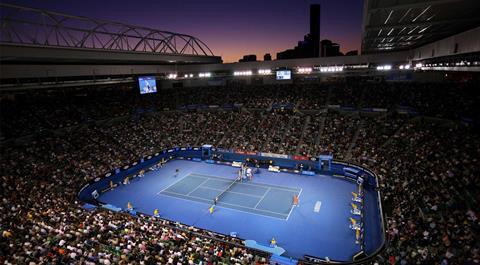 Tennis Australia is ramping up the quantity of live and edited content it produces at its events, beginning with this month's Australian Open, where it will create real-time social media, mobile and OTT clips from the tournament.
Coverage of the Australian Open reached over 900 million homes in more than 220 territories last year. To build on this, Tennis Australia is using cloud-based social video application Grabyo Studio to simplify the process of creating, editing and sharing clips in real-time to digital platforms.
Tennis Australia will also add custom graphics and branding using the app.
The aim is to ensure Tennis Australia's social channels remain the go-to place for live content and highlights during its events.
As well as live clipping, Tennis Australia will create "unique broadcasts for digital fans" and live stream one-hour daily shows to social media using Grabyo's Producer application.
Tennis Australia supervising producer Xavier Muhlebach, said: "In 2019 we want to connect to fans all over the world faster and in a more personal way than ever before. Our global audience is incredibly engaged and hungry for great content, so by working with Grabyo we have created a content strategy that uniquely targets every market."