The two-day trade show at Olympia London next month (11-12 May 2022) includes a wide range of free-to-attend Broadcast Sport seminars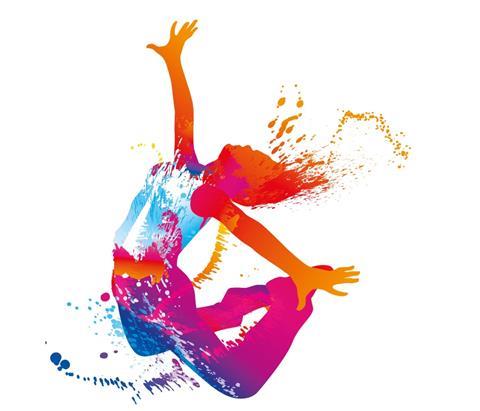 The Media Production and Technology Show at Olympia London on 11-12 May 2022 will host two days of free-to-attend seminars focused on sports production and sports broadcast.
Broadcast Sport has its own Theatre at MPTS 2022
The show is run by Broadcast Sport's parent company MBI, and is the UK's biggest annual event for the television production sector. It's both an exhibition and conference covering all genres of TV and all aspects of production (pre-production, production, virtual production, post and distribution).
MPTS 2022 features keynote sessions from Louis Theroux and Adam Deacon, and an audience of more than 7,000 are expected to attend the show over the two days.
Broadcast Sport has its own Theatre at MPTS 2022, with exhibitors and a seminar programme focused exclusively on sports production and sports broadcast.
The Broadcast Sport sessions will be held in a dedicated 60+ seat Sport Theatre and focus on the latest innovations, industry case studies and in-depth analysis on technology trends within sports production and broadcasting.
Topics being covered at the Broadcast Sport Theatre include remote production; Beijing Olympics case study; content monetisation; creating sports content; OTT; live streaming for sports events; AI/ML – how has this progressed in sports production; 5G; The Power of the Sports Doc; and How sports broadcasting is driving sustainable change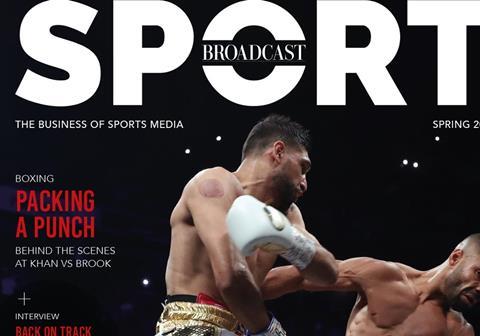 The full Broadcast Sport Theatre seminar programme at MPTS 2022 is:
DAY 1 (Wednesday 11 May 2022)
Women in Sports Production (35 minutes)
Chair
Sarah Butler, Founder, Sports Business Connected
Speakers
Amanda Lawson, Co-Founder, Hang Loose Media Group
Jo Ormston, VP, Business Development Director, IMG Productions
Charlie Copsey, producer and founder, CopC Productions
This session is focused on the Sports Business Connected initiative, which is dedicated to encouraging and supporting women working in the sports sector. The panellists talk about how they got to where they are today, any issues they've had as a female working in a fairly male-dominated industry, how women can be encouraged to join the sports production and broadcast sector, and also how they can successfully grow their careers in the industry, and what initiatives such as Sports Business Connected can help support career development.
The Making of: ROONEY (Amazon Prime Video) (30 minutes)
Chair
Felicity Barr, Broadcast Journalist
Speakers
Matt Smith, Founder - Circle Circle Films
ROONEY follows the journey in the career of English football great Wayne Rooney, from his professional debut at the age of 16 to becoming Manchester United and England's all-time top scorer. Hear about the producing of this special documentary from the director Matt Smith about how this fascinating and insightful documentary was made.
Creating Sports Content for TikTok (30 minutes)
Chair
Alison Bender, Sports Broadcaster & Presenter
Speakers
Normanno Pisani, Head of Media Partnerships UK & IE - TikTok
This fireside chat with TikTok's Normanno Pisani provides insight into creating sports content on the platform. It covers how to make sports content that resonates on TikTok; Hints and tips for maximising content reach and fan engagement on TikTok; The reasons why TikTok values sport, and what it offers sports producers and broadcasters, athletes, sports clubs and federations in terms of connecting to a younger demographic fanbase; and How popular TikTok content differs from that on other social platforms.
The 5G Powered Sporting Event (30 minutes)
Speakers
Alex Buchan, DTG Strategic Technologist and Project VISTA lead, DTG
The 5G VISTA project recently completed a ground-breaking trial of 5G Broadcast at a live football match between MK Dons and Ipswich Town. The presentation will provide an overview of how this worked, feedback from the fans, and the business case for sports clubs, content owners and beyond.
How to launch a new Sport (35 minutes)
Chair
Alison Bender, Sports Broadcaster & Presenter
Speakers
Stephen Sidlo, Head of Media, Airspeeder
Brian Clark, Sales Director, NEP Major Events
This session looks at two innovative sports that are launching this year – Airspeeder, the world's first racing series for electric flying cars, and the eSkootr Championship - the world's first electric scooter race. Airspeeder will see racing multi-copters take to the skies, and following an inaugural unmanned season, the first Airspeeder pilots will then race on electronically governed racetracks in the skies. Meanwhile, the eSkootr Championship has been developed features e-scooters that reach speeds of over 100km/h (60mph). The races will take place in city centres, on specially designed circuits between 400 and 1000m long. Those behind Airspeeder and the eSkootr Championship join MPTS 2022 to explain their ambitious plans for their sports.
Live Streaming for Sports Events, Engage Your Audiences Like Never Before (30 minutes)
Speakers
Malcolm Meredith, Inside Sales Representative, Telestream
Hear how some of the World's most prolific sports teams use Telesream's Wirecast Gear and Wirecast Software to deliver viewers with live second-screen experiences to complement their main on-air programmes, providing their viewers with unique 4K content that drives social and OTT engagement. Learn how Telestream's Wirecast solution can help events, such as the FIFA World Cup & Daytona 500, produce broadcast quality digital shows to achieve overall YoY digital growth through creative, monetizable content, bringing fans closer to the biggest live sports events than ever before.
How We Made "Micah Richards: Tackling Racism" with Buzz16 (35 minutes)
Chair
Felicity Barr, Broadcast Journalist
Speakers
Nad Ali, Senior Editor, Buzz16
Rio Clarke, Assistant Producer, Buzz16
Nick Mattingly, Director, Buzz16
The Buzz16 team behind its award-winning documentary explain their approach to the production and how they created such a powerful, hard-hitting film. In the Sky Sports documentary, the former England and Premier League footballer Micah Richards explores the true scale of the racism problem in British football, and what can be done about it. The production team behind it are young and diverse, including many alumni of the MAMA Youth Project, which aims to get young people from traditionally underrepresented backgrounds employed in the broadcast and media industries.
From rights holder to content creator (30 minutes)
Chair
Max Miller, Reporter, Broadcast Tech & Sport Group
Speakers
Alexandra Willis, Head of Communications, Content & Digital - Wimbledon AELTC
This session will look at how sports clubs and federations look to engage with fans through digital, social, OTT, and D2C platforms – growing the types of content available and reaching more of their fanbases than ever before. Questions will cover how to tailor a strategy to your fanbase and beyond, how to approach the content creating process, how to differentiate yourself from the growing number of rights holders taking the same route, and more.
DAY 2 (Thursday 12 May 2022)
Sport Production: State of the Nation (30 minutes)
Chair
Gavin Ramjaun, Presenter / Correspondent, BBC Sport
Speakers
Barney Francis, Executive Vice President, Global Production, IMG
Bethan Evans, Director of Production, Whisper
Chris Carpenter, Senior Producer, Aurora Media Worldwide
Sport production has been through a hectic 12 months, with two Olympics/Paralympics, the Euros, the T20 Cricket World Cup, and many more competitions all taking place. This session will look at how the production industry has come through the pandemic and dealt with this glut, the growing opportunities now that we are, hopefully, moving past restrictions, and look ahead to continuing tight schedules with the Women's Euro, Commonwealth Games, and World Cup before the end of the year, plus the growing importance of remote production to keep up and improve sustainability, as well as the integration of data and entertainment to keep it exciting.
Beijing Olympics Case Study with Vizrt (30 minutes)
Chair
Max Miller, Reporter - Broadcast Tech & Sport Group
Speakers
Gerhard Lang, CTO, Vizrt
Sally Richardson, Senior Producer/Director, BBC Sport
John Murphy, Creative Director, Motion, BBC Sport
How do you amaze your audience across realities? How do you ensure that you are at the same time nimble and flexible enough to work in a fast-paced sports environment and still can leverage virtual reality in a way that lets you tell the epic stories of a major sports event? John Murphy and Sally Richardson from the BBC reveal some of the preparation and planning that went into creating their stunning sports studio for Beijing – and how they used it for maximum effect during the Games. Gerhard Lang, Chief Technology Officer, Vizrt joins in, giving insight on why XR Set is the broadcast world's preferred solution for AR graphics and 3D virtual sets blending photorealistic rendering with the real world while providing full interaction through control applications or interactive video walls.
Ross Video Solutions Power Premier Esports Venue (30 minutes)
Speakers
Phil Englert, Business Development Manager for Global Esports, Ross Video
Join us for an in-depth look at how the Ross Unified Venue Control Solution enables premier esports venues to deliver world-class shows. From content creation to educational tools, explore the full potential of Ross Video's High Impact, High-Efficiency esports production solutions. During the session, we will be joined by one of the UK's esports production houses as they detail how Ross helped them transform their ideas into reality.
The Power of the Sports Doc (35 minutes)
Chair
Gavin Ramjaun, Presenter / Correspondent, BBC Sport
Speakers
Sara Butler, Managing Director, Shoot the Company
Anouk Mertens, Global CEO, NEO Studios (an ELEVEN Group company)
Following on the from the success of Formula 1: Drive To Survive, All Or Nothing, The Last Dance, and more, it feels like almost every rights holder, streamer, and broadcaster is creating new all-access sports documentaries at the moment. What are stakeholders getting from this boom in the genre? What does a documentary add for a competition or individual? Will this boom continue? Also, how should the production process be approached to achieve success, and how do creators keep getting such great access?
The Women's Sports Trust (30 minutes)
Speakers
Shalina Nigam, Manager, Futures Sport + Entertainment
Chris Hurst, Trustee, Women's Sport Trust
The Women's Sport Trust presents the latest data from the Women's Sport Trust visibility research. The organisation explain the key findings of the report and its implications for how (and how much) women's sport is likely to be consumed across different platforms in the future.
The Metaverse Explained (20 minutes)
Speakers
Matt Stagg, Director of Mobile & Immersive Strategy - BT Sport
Matt Stagg, director of mobile strategy at BT Sport talks about sports in the metaverse. Stagg explains what the metaverse is and what it can offer sports fans, through innovative use of VR, AR and XR. BT Sport is currently undergoing R&D projects to see what could be possible utilising cloud computing and 5G, to stream immersive 'metaverse' experiences live and with ultra low latency to fans. These include enabling MotoGP fans to build a room of virtual screens around them to show the broadcast feed supplemented by an interactive, holographic track showing where each of the drivers is currently located. Stagg will also reveal how the metaverse will be able to bring fans at home into the stadium, to enjoy live matches with their friends from the best virtual corporate box in the stadium. Boxing fans will also be able to immerse themselves in fights, watching volumetric versions of the boxers they are able to view from any angle. Stagg reveals what he believes to be realistic timetables for these concepts to potentially come to market, and what the future of sports broadcasts might looks like in the world of the metaverse.
How Sports Broadcasting is Driving Sustainable Change Through Tech (35 minutes)
Speakers
Andy Beale, Chief Engineer, BT Sport
Jo Finon, Manager of Responsible Productions, Sky Sports
Covid changed the way sports broadcasters had to work, and quickly. But as the world of sport welcomes spectators back, remote and cloud native filming has stayed put as it meets another need for sports broadcasters - to reduce their carbon impact. Moreover, sports broadcasters are driving change in the supply chain and investing in a more sustainable production future. Join our experts to find out what's been happening, what's next, and what other genres can learn.