Staff at our Best Places To Work cite factors such as a good boss, feeling respected and opportunities for career development - but they are less impressed by the dental care schemes on offer.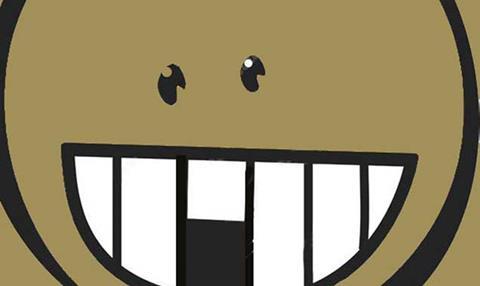 Staff at our Best Places To Work cite factors such as a good boss, feeling respected and opportunities for career development - but they are less impressed by the dental care schemes on offer.
The day-to-day requirements of TV are no different to those of any other industry.
Employees want a good boss, respect for the work they do, to be able to develop and improve and, crucially, a computer that works. Oh, and good dental care benefits. But we'll come to that later.
Companies that want to retain talent make the personal development of staff a priority. Here's where the 20 Best Places To Work (BPTW) outperform their peers: 84% of employers offer formal employee career development and/or job advancement programmes or practices, compared with 69% of those that don't make the list.
30
Average annual hours of development and training provided by each BPTW company
What's on offer varies wildly. The bigger companies, unsurprisingly, offer more structured options: Endemol Shine-owned Tiger Aspect, for example, has a specific runner scheme and a 'Step Up' scheme for production accountants.
It also participates in the Creative Skillset High End Drama Producer Step Up programme, which aims to help senior heads of department become drama producers. Red Bee, meanwhile, benefits from owner Ericsson's 'Academy', which offers a range of online training courses.
Mentoring and job shadowing are two of the most popular forms of training and development and 19 of the 20 BPTW firms offer one or both.
Several, including Icon Films, also offer in-house masterclasses and seminars – in this case, lunchtime sessions open to all. "These are delivered by staff, thereby utilising internal skills and knowledge while also providing an opportunity for those hosting to develop presentation skills," says Icon managing director Laura Marshall.
On average, each company provides just shy of 30 hours a year of training and development for each member of staff.
Performance reviews are commonplace in TV (70% of the BPTW do them at least once a year) but 360-degree appraisals less so: 50% don't do them at all and 25% only do them with 'supervisors and above'. Perhaps the fragile TV ego is not ready for such blatant transparency.
At the BPTW companies, 77% of staff say they are provided with as much ongoing training as they need (compared with 61% at companies that didn't make the list). Nevertheless, almost a quarter of BPTW staff say they need more.
Succession planning is less evident. The fact that 42% offer formalised programmes and/or practices in this area reminds us that there are very few defined career paths within TV.
CRUCIAL RELATIONSHIP
The relationship between a worker and his or her boss is crucial. Staff at BPTW companies are happiest in this respect: 96% believe that their supervisor handles work-related issues satisfactorily and 89% say that their line manager helps them develop to their fullest potential. The companies that didn't make the top 20 lag behind in both respects.
There are also big discrepancies in technology provision: 92% of employees at BPTW firms say that their organisation provides the technology, equipment and resources they need to do their job well.
For companies not on the list, it's 75%. Technology problems are sorted quicker too: 86% of BPTW staff say issues are dealt with in a timely manner, compared with 72% elsewhere.
Staff are keen to be recognised for the hard work they do, and employers know this. However, more often than not, this is done on an informal basis.
Only 47% of BPTW firms offer formal employee recognition programmes. Betty is one of the more active companies in this area, offering Employee of the Month and discretionary Christmas bonuses.
Similarly, Dragonfly's bonus scheme is partly linked to personal performance and achieving agreed objectives, while The Garden administers bonuses for "extraordinary" employee performance.
The informal methods of recognition are quite disparate and many are unique.
At Whisper Films, employees receive a customised TW Steel watch after a year of service, while Plimsoll holds the annual Plimsoll Awards at its Christmas party: winners receive a voucher to a Soho House venue for an overnight stay, meal and treatments.
Firms don't have to offer big corporate benefits to be considered a great employer: 42% of the companies that didn't make the list offer a share option scheme, compared with only 17% that did.
Popular perks among BPTW companies include optical care vouchers (83% offer this), childcare vouchers (75%), bicycle loans (68%) and private medical insurance (62%).
If you are in HR and you are looking to further delight your employees, you could do worse than start thinking about their teeth. Only 24% of BPTW companies, and just 8% of the rest, offer dental insurance.
The satisfaction rating for current dental benefits among employees, even among BPTW firms, is just 42%. There's a clearly a gap in this particular market.