"We've funded an executive producer that we really believed in to work alongside an established executive producer to secure a primetime Channel 4 credit."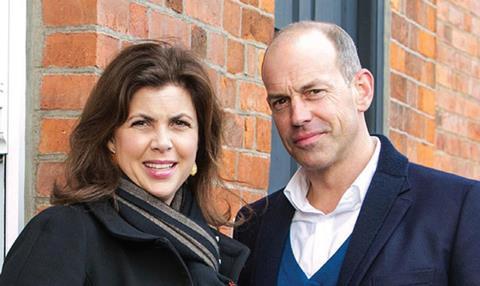 FAST FACTS
Number of employees 32 (11 full-time)
Location Glasgow
Status Independent
Key shows Big House, Little House; TV That Made Me; Kirstie And Phil's Love It Or List It
Managing director (years in position) Jane Muirhead (6)
KEY PERKS
Regular free lunches; free fresh fruit; social events
Andrew Jackson, creative director
How do you spot talent and develop members of the team?
This year alone, we've funded an executive producer that we really believed in to work alongside an established executive producer to secure a primetime Channel 4 credit. This was designed to help that person become a trusted executive producer for future projects, and it worked out well.
We also gave two researchers their first assistant producer credits as they had more than proved themselves across many projects.
How do people get a foot into your company? What is your approach to apprenticeships and mentoring?
Members of staff visit students at the University of West Scotland and Stirling University to offer insight into all aspects of production, from editorial to managerial, so that we help create a pipeline of new production managers, researchers and APs.
These courses have already delivered us runners and researchers and it's great to spot the upcoming new talent. Through Channel 4's mentoring scheme, we also gave a senior producer a chance to shadow a series producer.
What one thing could make Raise the Roof a more attractive place to work?
It would be great to have a few bankable returning series so we can properly invest in long-term staff and give them proper plans.
What is the best way to celebrate staff members' success?
There are many different ways: from a basic "well done", to more formal recognition through annual bonuses, free lunches and team nights out.