THURSDAY: CNN Vision film entertains a 10% share across the 9pm hour
Our Everest Challenge with Ben Fogle and Victoria Pendleton (ITV) 9pm-10pm
1.8m (10.1%)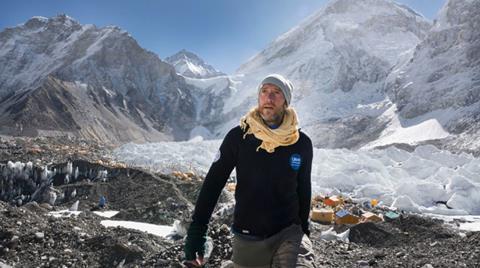 CNN Vision's one-off, which aired as a three-part series on CNN earlier this year, struggled to cut through, having inherited an audience of 2.2m (11.8%) from Birds of a Feather.
The doc, which followed the adventurer and cyclist's attempt to scale the Himalayan peak, was well short of the 3.2m (16.8%) slot average.
It also failed to outperform previous Bear Grylls films on ITV. Bear's Mission with Anthony Joshua and Warwick Davies both entertained 2.1m (11%) in October and June 9pm slots respectively.
Fogle and Pendleton drew an older audience than usual – with 40% of viewers aged 65+, against a 30% average.
The programme reached a high of 2.1m (12.5%) in its closing minutes.
The final episode of BBC1's Keeping Faith won the 9pm slot with 2.9m (16.5%). Vox Pictures' eight-parter averaged 2.5m (14.5%) down on the 3.5m (18.6%) slot average.
BBC2's Extraordinary Rituals closed its three-part run with 820,000 (4.7%) and an 896,000 (5.3%) series average, behind Channel 4's Flights From Hell (1.2m / 6.6%).
Both were defeated by Channel 5's Celebrity Big Brother (1.4m / 7.8%).
10pm
C5 also outweighed C4 in the subsequent slot.
Secrets of McDonalds one-off served 520,000 (4%), comfortably ahead of the second episode of Grayson Perry: Rites of Passage (420,000 / 3.4%).
Swan Films' four-parter was well down on last week's opener which informed 575,0000 (4.6%), according to Barb data provided by overnights.tv.