Live and on-demand clips from The Sweden International Horse Show were available via a direct-to-consumer subscription service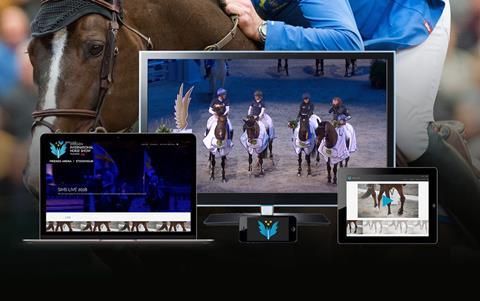 Red Bee Media has created an OTT platform for the Sweden International Horse Show, which is hosted at swedenhorseshowlive.com.
The website and app enabled the rights holder, Spring Media, to create a direct-to-consumer branded subscription service offering both live and pre-recorded content to equestrian sports fans around the world.
Red Bee used its cloud-based, white label OTT platform to create swedenhorseshowlive.com for the horse show, which was held from 29 November to 2 December in Stockholm.
The OTT service was separate to Spring Media's distribution deals with broadcasters. During the show, subscribers could access content through a day-pass for 9 Euro or a full access pass for 25 Euro.
Red Bee offered Spring Media a pay-as-you-grow pricing model to reduce the company's entry costs to creating its own OTT service.
Torsten Billing, partner at Spring Media, said: "With Red Bee Media's solution, we easily created our own branded service, designing the website and apps the way we wanted, and got started in a matter of minutes. This meant we could reach our global audiences and capitalise directly on our own content in markets where we don't have rights deals in place."
Anders Wassén, head of development, Red Bee Media OTT, added: "Swedenhorseshowlive.com is a great example of how the Red Bee Media OTT offering can be used to provide content to niche audiences. Anyone, no matter the content type or audience size, can be onboarded fast and gain access to our self- service environment, with no start-up fees and a billing policy based on the revenue made from subscribers."