Full post and effects work on a factual entertainment gameshow that follows a ghostly tour-guide and a team of children as they unlock the mysteries behind famous artefacts in the British Museum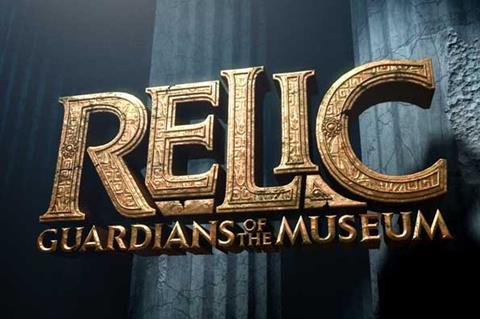 Post house Platform
Client CBBC
Brief To provide effects, audio, grade and online for a kids' factual entertainment gameshow shot in a museum at night and on set in a studio, with green screen.
How it was done CGI artist Rob Fellows and VFX artist John Cryer designed and created hundreds of effects shots for each episode including making the children time travel, bringing statues to life, elements turning to dust, compositing and grading to bring the varying scenes together consistently and believably.
As 'Relic' is a major element of the partnership between the BBC and the British Museum, 'A History of the World', historical accuracy was extremely important to every aspect of the project.
Rob Fellows said: "We were keen to give the programme an epic feel while maintaining accurate historic detail wherever possible. This included recreating the vast Aztec city of Tenochtitlan in CGI and an Ancient Chinese army for the Tang Tombs episode. The visions needed to be very rich in detail as they provide a context for the genuine objects in the British Museum."
Ben Hood mixed the audio.
Watch it On Thursdays on BBC1