The producer/director of the recently-released Power of The Daleks and the director of upcoming documentary Spitfire are among the industry leaders lined up to speak at next week's Restoration and Archive Forum (R&A Forum).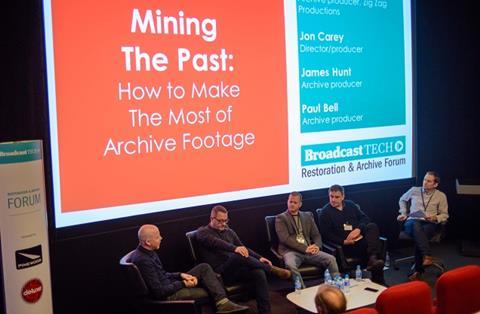 The R&A Forum, which takes place on Wednesday 30 November, will provide insight into the creative and practical aspects of maintaining and using archives as well as the skills and expertise required for restoring valuable content.
Producer/director Charles Norton and restoration experts Peter Crocker and Mark Ayres will open the event by speaking about how the previously lost episodes of Doctor Who were brought back to life in animated form using the programme's original audio recordings, photographs and film clips.
Head of restoration at Arrow Films James White will speak about some of his latest projects as part of the Art of Restoration panel. He will be joined by BFI film conservation manager Kieron Webb and Final Frame Post director of film services Simon Marbrook.
Later, as part of the Raiders of the Archives session, documentary director/editor David Fairhead (Nureyev, McCullin) will discuss the ways in which production teams approach the task of finding and using illuminating and rare footage.
For more on the schedule and panels click here.
When? 9am to 12.45pm, Wednesday 30 November 2016
Where? Dolby, Soho Square, London
For more information and to register: The Restoration and Archive Forum
For sponsorship enquiries: charlotte.wheeler@mbi-insight.co.uk