One of three new appointments at global sailing league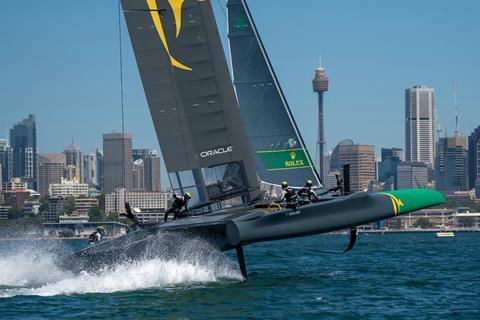 SailGP hired ITN Production's Tim Godfrey as its chief marketing officer.
A former sports partnerships director with ITN Productions, Godfrey was previously global head of media for FIA Formula E.
In his new role, Godfrey will oversee broadcast, distribution, content, digital, branding and promotion.
Meanwhile, Harvey Schiller has been named as strategic advisor at SailGP. He currently serves as chairman of Schiller Management Group and vice chairman of Diversified Search.
Meanwhile, Christy Cahill has been promoted to chief communications officer.
Cahill joined SailGP in August 2018 as communications director, and previously served as communications director for the United States Olympic Committee.
A global sports league founded in 2018 by Larry Ellison and Coutts, SailGP bills itself as the fastest sail racing in the world.
The season debuted in Sydney in February, then traveled to San Francisco in May. Next up is the New York SailGP (June 21-22), followed by Cowes, England (August 10-11), and the Grand Final in Marseille, France (September 20-22), where the season champion will be determined in a winner-takes-all $1 million match race.
"It's remarkable to see the rapid growth and maturation of our global sports league during this inaugural season," said SailGP CEO Sir Russell Coutts. "Outstanding professionals are required to create a world-class organization, and we're fortunate to have such an accomplished team to form the building blocks of something that's never been done in the sport of sailing."