Broadcast looks back at a year when Big Brother bowed out and women took on some iconic roles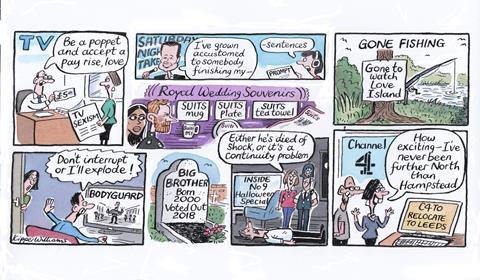 It's been another tough year in TV. While carefree millennials abandon the box for the delights of YouTube, the rest us live a hand-to- mouth existence and, like a heart-rending scene from David Attenborough's Dynasties, the average telly worker struggles to eat, breed and deliver a show on a budget.
But we are all still here (just) so let's celebrate the best and worst of the year in TV.
JANUARY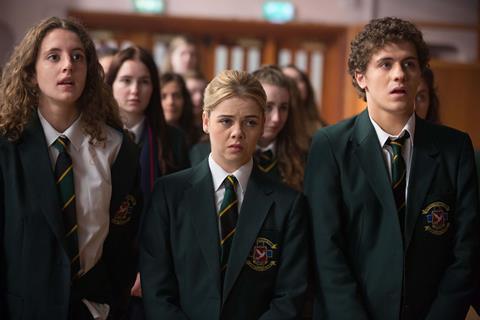 The TV year starts with a shocking revelation: women are apparently a 'thing' now. Channel 5 shows its feminist colours with an all-female Celebrity Big Brother (won by… err… drag queen Courtney Act) and Channel 4 launches comedy Derry Girls, which is immediately recommissioned by new boss Ian Katz.
His predecessor Jay Hunt starts work at Apple for a megabucks salary and a free iPad.
At the BBC, salaries are a different thing entirely – at least they are for men and women – and BBC China editor Carrie Gracie resigns over the pay disparity. Luckily, a bunch of high-earning men graciously agree to take a pay cut. TV sexism is solved.
FEBRUARY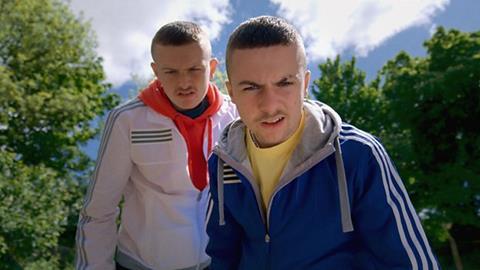 Kelly Webb-Lamb becomes Katz's number two at C4 and begins rejigging the commissioning team.
Over on Netflix, futuristic sci-fi drama Altered Carbon debuts as the streamer's most expensive series ever, costing $7m- $10m per ep. Shame it flops – unlike BBC2's chilling Assassination Of Gianni Versace, in which Darren Criss acts his socks off as serial killer Andrew Cunanan.
Almost as shocking, but much less violent, are BBC3's teenage tearaways Jock and Conor in brilliant Irish comedy The Young Offenders.
MARCH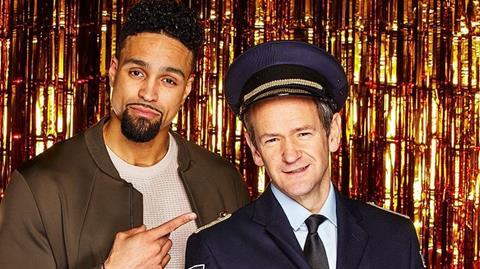 Oh no, sexism is back! Some 76 female writers sign an impassioned letter in Broadcast demanding drama bosses offer more chances to female scribes.
Bizarre cake disaster show Nailed It launches on Netflix and, surprisingly, becomes a huge hit with millennials. But while ITV lands big with naked celebrities baring all on The Real Full Monty, its commissioners panic as Ant McPartlin is arrested for drunk driving, leaving Dec to present Saturday Night Takeaway alone to 7.7 million anxious viewers.
Meanwhile, TV legends Ken Dodd, Katie Boyle, Bill Maynard and Jim Bowen all head to the green room in the Sky.
APRIL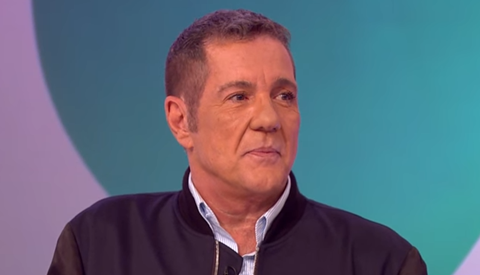 The BBC merges its sales and production arms to form BBC Studios, Done and Dusted is sold to a Hong Kong firm for £62m, David Abraham launches Wonderhood Studios and Endemol Shine is put up for sale – surely there'll be a long line of bidders?
Meanwhile, Coronation Street debuts a £10m, purpose-built set, complete with Costa Coffee, tram stop and police station, and we say RIP to another telly legend, Dale Winton.
MAY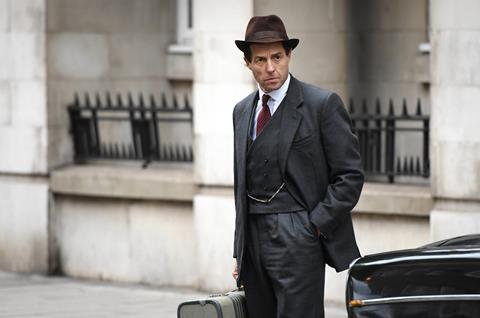 Royal wedding fever hits as Prince Harry marries US actress Meghan Markle – and the ridiculously attractive cast of Suits fly over from Hollywood to show 18 million viewers and a church full of posh aristos how to rock a frock.
Patrick Melrose lights up Sky Atlantic, while BBC1 stuns everyone with A Very British Scandal starring Hugh Grant in the role of his career.
Peter Kay's Car Share drives off with a happy ending for 8.4 million delighted fans. Also disappearing in the distance is Matthew Wright, quitting Channel 5's The Wright Stuff after 18 years.
JUNE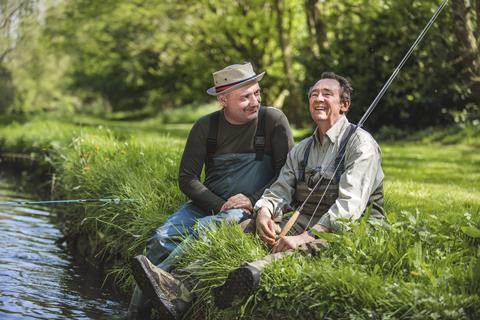 It's all about Love Island as ITV2 captures 3 million-plus viewers every night and hammers the terrestrials.
For older viewers, there is always Bob Mortimer and Paul Whitehouse discussing death in Gone Fishing on BBC2. BBC1 stuns with Ben Anthony's incredible and poignant doc Grenfell, while C4 debuts grime-tastic series The Big Narstie Show.
Oh, and World Cup fever erupts as England get off to a good start in Russia.
JULY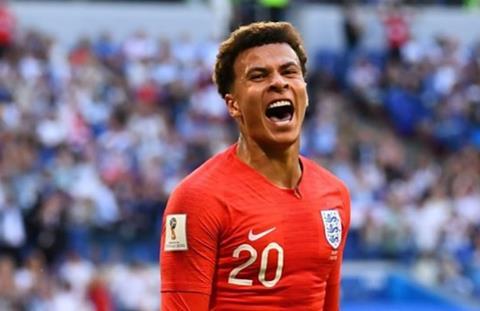 Everyone is agog at Sir Cliff Richard suing BBC News for invading his privacy. The Peter Pan of Pop wins a £210,000 payout and a chastened BBC pays £850,000 towards his legal costs.
Sacha Baron-Cohen returns with Who Is America, but fans are unimpressed at his same-old, same-old shtick. Stats reveal BBC4's budget has been slashed by 25%, while BBC3 cleans up at the Broadcast Digital Awards (but can't stop 16-34s deserting the corporation).
Finally, the England v Croatia World Cup semi-final gets the year's biggest audience for ITV (26.5 million). As always, the Three Lions fall just short of glory.
AUGUST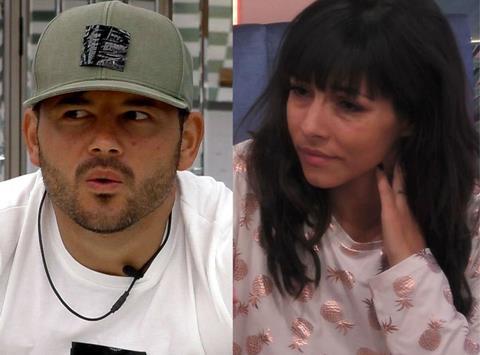 A heatwave kicks in and Kim Woodburn kicks off at Coleen Nolan on Loose Women, Sky Living rebrands itself as Sky Witness (although no one knows why, or cares).
On Celebrity Big Brother, Roxie Pallett falsely accuses Ryan Thomas of violence, generating 25,000 Ofcom complaints.
Up in Edinburgh, C5 is named Channel of the Year, as Chris Evans resigns from BBC Radio, and BBC1 launches Bodyguard – the biggest-rating drama in years.
SEPTEMBER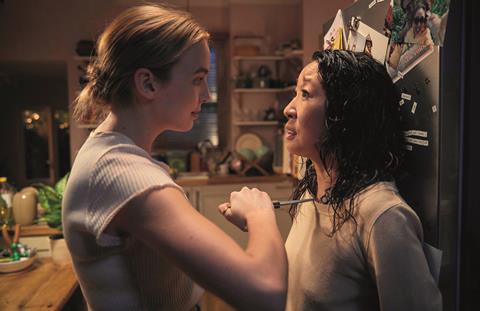 This month's big TV hit is the murderously good Killing Eve, which everyone immediately binge-watches on iPlayer.
Then, ignoring Comcast buying Sky for £30bn at auction, the entire TV industry tunes into the launch of C4's new reality show The Circle. Sadly, no one else does and ratings are flop-tastically bad. However, Netflix buys the format – what does it know that we don't?
In celebrity news, Maureen Lipman joins Coronation Street, while Bez and Jarvis Cocker star on Bargain Hunt and C5 confirms the worst-kept secret in TV: it has evicted Big Brother.
OCTOBER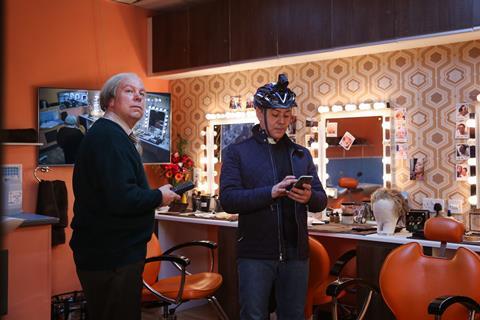 Despite years of fantastical story lines, 8.2 million viewers are shocked when Doctor Who regenerates as a woman.
The female domination continues when Zoe Ball is announced as the new breakfast host on Radio 2 and Sara Cox gets drivetime.
Another royal wedding from Windsor is televised, but this time Princess Eugenie is relegated to a strand on This Morning.
On Netflix, Sabrina The Teenage Witch is rebooted with a scary, new grown-up look. But for genuine horror, BBC2's live Halloween special of Inside No. 9 pulls off a spectacular trick (or treat) as – spoiler alert – deliberate continuity errors confuse viewers, a quarter of whom switch off by mistake.
NOVEMBER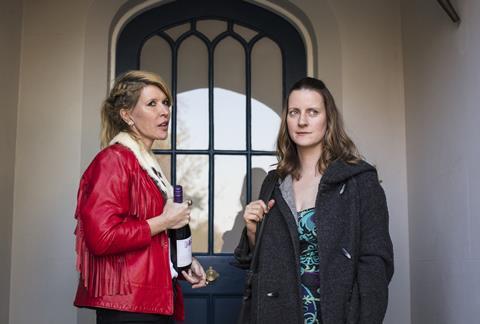 Leeds is confirmed as C4's national HQ, delighting local estate agents, who immediately put up their prices by 200%.
As viewers weep at the sight of frozen penguins on BBC1, Netflix snaps up David Attenborough's Our Planet and Julia Davis shocks everyone with her new ultra-dark comedy Sally4Ever on Sky Atlantic (just don't mention that X-rated scat sex scene).
No one buys Endemol Shine and Discovery executive Susanna Dinnage quits Animal Planet to run the Premier League. Finally, a woman in charge of the football.
DECEMBER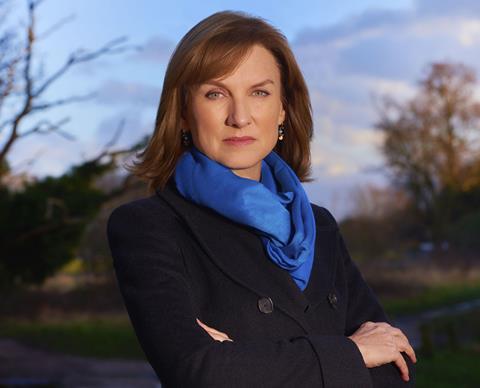 Fiona Bruce is named as the new host of Question Time and Yuletide fever hits the networks as Teresa May and Jeremy Corbyn row over whether the BBC or ITV will air their seasonal Brexit special – in the end, neither does.
WPP puts post house giant The Farm up for sale, BBC3 orders a UK version of RuPaul's Drag Race and I'm A Celebrity… provides a near naked Nick Knowles parading around in his skimpy pants. Merry Xmas everyone!