Producer of Oscar winner Searching For Sugar Man to deliver Media Production Show keynote
Lightbox Films founder and two-time Academy Award-winning producer Simon Chinn leads a stellar line-up at this year's Media Production Show.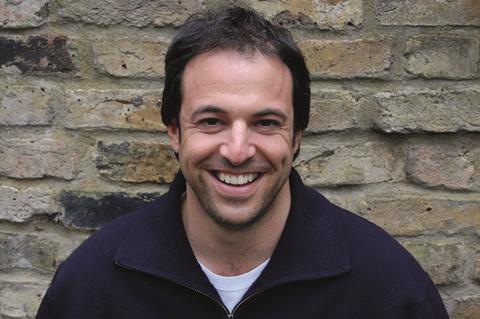 Chinn, who produced Oscar and Bafta documentary winners Man On Wire (2008) and Searching For Sugar Man (2012, pictured)), will look back at his career and discuss his latest doc, Whitney, which is due for release in July.
The producer leads a line-up of speakers that also includes famed wildlife cameraman Doug Allan, who will recount stories from a 35-year career in which he has won four Baftas and eight Emmys.
Allan, who has worked on the likes of Blue Planet, Planet Earth and the BBC's Wildlife Special: Polar Bear, will focus on how kit choices, planning and pre-production have been crucial to his success.
Chinn will deliver the opening keynote from the Production Theatre, one of six theatres that will host around 70 seminars across two days.
Taking place from 12 to 13 June at Olympia London, new theatres for 2018 include Digital Disrupters, Audio and Live Production, while the Post-Production and Keynote theatres return.
For the first time, drama commissioners will take to the stage, with ITV head of drama Polly Hill joined by Fox vice-president, scripted drama, Sara Johnson.
Hill will be discussing postproduction work on forthcoming ITV scripted commissions including The Bay, Deep Water and Beecham House.
Elsewhere, there will be a talk from Walter Iuzzolino, the brains behind Channel 4's Walter Presents. Iuzzolino is in charge of selecting the best foreign-language comedy and drama for the service, which has been dubbed the 'Netflix of international drama'.
British film-maker Philip Bloom, who is known for his DSLR film-making blog and workshops and has worked as a cinematographer for the BBC and Sky, will also appear.
Finally, the Post-Production State of the Nation session taking place on the morning of 13 June will feature Fremantle Media head of post-production Donna Mulvey-Jones, Lion TV head of post-production David Bourke and Envy Post Production managing director Dave Cadle.
The Media Production Show takes place 12-13 June at London Olympia. To receive your free badge granting admittance to the show, register now at mediaproductionshow.com