Sky News has kicked off a two-year project to replace its Panasonic newsgathering cameras with Sony XDCAM camcorders.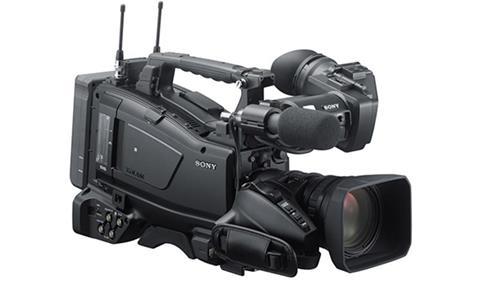 The move means the broadcaster can also make use of internet streaming to send footage directly from the cameras to the newsroom.
Sky's current kit of P2 cameras will be replaced with XDCAM PXW-X400 shoulder camcorders, PXW-X200 handy camcorders and PXW-X70 palm camcorders, with PWS-100RX1 live-streaming receivers also being added.
A spokesperson for Sky said 67 units have already been bought, with more due to be purchased "around autumn".
Financial details were not revealed.
The new kit will talk directly to Sky's newsroom systems, allowing the newsgathering team to wirelessly stream live footage directly from the cameras as they shoot.
Sky News head of operations George Davies said: "Core to Sky News is the ability to increase speed to air with accurate information. IP is now an integral part of the news infrastructure and the cameras we are purchasing will allow a revolution in the workflow for Sky News in the field.
"The Sony cameras and network system will allow Sky News to have permanently connected cameras with bi-directional information to ensure we get the pictures back, but also have metadata to ensure we know what they are and where they are from."
Sony's Quality of Service (QoS) technology will ensure consistency for any streams that are sent between cameras and the newsroom. QoS automatically adjusts bandwidth and buffering to prevent packet loss that can degrade or freeze images and disrupt audio. Sony's XAVC recording format will also be used.
Sony Professional Europe senior account manager Ahmed Ghori managed the deal. He said: "Our team worked closely with Sky News to understand its newsgathering workflow needs.
"In helping to enable the necessary workflows and free newsgatherers from cumbersome equipment and processes, our live-streaming capabilities are making ENG as dynamic as possible."
Sky News has been using Panasonic P2 fi le-based cameras since 2008, switching from SD to HD in 2010.
During coverage of the 2015 general election, Sky News used streaming technology from LiveU to send pictures from key constituencies back to its Osterley headquarters.