Joseph Fiennes is to play Michael Jackson in a one-off drama for Sky Arts that will immortalise an outlandish roadtrip the singer took with Elizabeth Taylor and Marlon Brando.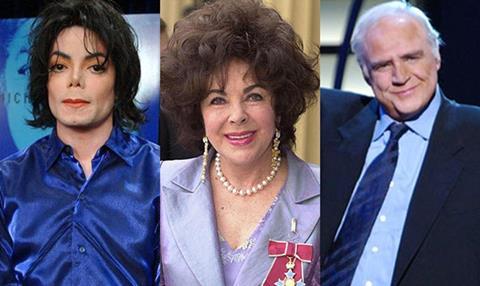 Jackson invited Taylor and Brando to attend his concert at Madison Square Garden in September 2011, but after the 9/11 terrorist attacks in New York, the trio hired a rental car and drove across the country in a bid to get home.
The celebrities made it to Ohio, reportedly stopping off at a number of KFCs and Burger Kings en route to sate Brando, before flying back to California.
Now Brian Cox, Joseph Fiennes and Stockard Channing will respectively star as Brando, Jackson and Taylor in the 30-minute dramatisation.
Elizabeth, Michael and Marlon is produced for the pay-TV broadcaster's Playhouse Presents strand by Ralf Little's indie Little Rock Pictures.
It marks the Sky Vision-backed company's first commission since it was established earlier this month by the Two Pints of Lager and a Packet of Crisps and former Sprout Pictures chief operating officer Zoë Rocha.
The drama was commissioned by Sky Arts director Phil Edgar Jones and written by Delete This At Your Peril's Neil Forsyth and directed by Ben Palmer.