Focusing on the values and spirit of Tove Jansson's original books meant we could deliver a series that would engage people of all ages and work in a primetime slot, says Marika Makaroff
Production company Gutsy Animations
Commissioner Lucy Murphy, Sky (UK); Jarmo Lampela, YLE (Finland)
Length 13 x 22 minutes
TX 5.30pm, 19 April, Sky 1; box set on Sky Kids, Sky On Demand and Now TV
Executive producer Marika Makaroff
Director Steve Box
Producers John Woolley; Louise Holmes
Writers Nick Ostler; Mark Huckerby
Post house Evolutions Bristol
Moominvalley was meant to be. A few years ago, I had an idea for a new television animation based on Tove Jansson's Moomin stories that would focus more on the values and spirit of the originals than anything that had come before.
I decided to approach Moomin Characters, the rights holder, with my idea and the timing was serendipitous – they had just released a quiet call for tenders, in the hope of bringing Moomintroll and his friends back to the small screen. That's not the only example of perfect timing on this project, either.
Our Academy Award-winning series director Steve Box is convinced it was 'kismet' that we ended up working together. A few hours before I first called him to pitch the idea, he had taken Tove's books down from his bookshelf and said to his wife that someone should do a new animation based on the Moomin stories.
Prime-time slot
The thing that united us all was the belief that the stories could be adapted for a family, primetime slot. Tove's original stories contain something for all the family, with humour that ranges from slapstick to sophisticated, and lessons about respect and inclusivity that are good for us all to be reminded of, no matter what our age.
The idea that Moominvalley should be a genuine family drama has been a guiding principle throughout the development and production processes, informing our decisions on everything from writing to casting to directing.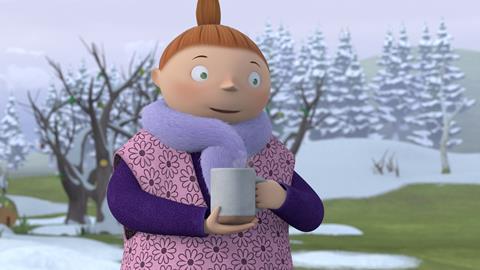 I truly believe that you couldn't really honour Tove's original spirit with a preschool series – the stories have so many layers and darker tones, which a series aimed at very young children just couldn't do justice to.
Our strategy was to pitch to drama executives, and it paid off when Sky and the drama arm of Finnish public broadcaster YLE became our first commissioners and coproduced the series. They shared our vision and saw the potential for a series that aims to present the same emotional range as Tove's original work.
Something else that was of great importance to us was that the original artwork was subtly referenced in the look of the animation. Tove was first and foremost an artist, so as well as writing and illustrating the Moomin stories, she painted, designed patterns for fabrics, made models and much more.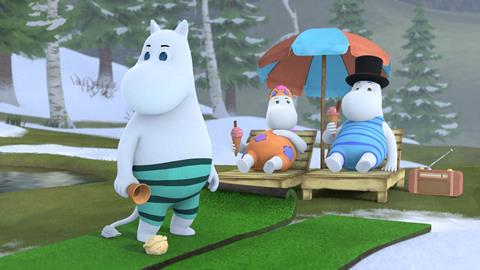 In order to reference her unique style, we needed to develop a new way of animating. So we launched a crowdfunding campaign to fund the development of the look of the series. Our target was $200,000 (£150,000) but the response from the global Moomins fanbase was incredible and we secured 127% funding, giving us a total of $253,230 (£193,000).
Animation is, of course, hugely expensive and we were lucky to get two major TV broadcasters on board at an early stage, and to take advantage of Business Finland's Audiovisual Production Incentive.
Even though the budget for Moominvalley was big, we faced real challenges with time and money – as all TV producers do. We knew that would always be the case because we were being ambitious with what we were trying to achieve, but we didn't want to lower our standards.
Luckily, we had an amazingly skilled and talented team and spent enough time and money on the development phase.
In the world of TV, we are all under pressure and development is often rushed, but if the main structure and vision is strong, there will be fewer mistakes in the later stages.
Marika Makaroff - My tricks of the trade
Invest in development. If you get the development stage right, you're less likely to make mistakes later down the line.
Trust your instincts. Talent and experience are crucial for good leadership and management – but the biggest questions are solved by trusting your intuition and heart.
Talent brings talent. Gathering together an exceptional core team will attract further talent.
Be gutsy. If the programme you're making doesn't fit into a typical time slot but you believe it's new and exciting, be brave enough to trust quality content and push your idea through.
There have been almost no major changes after the animatic phase, which we credit to the well-executed development, and this means we've been able to really invest time and effort in the script and voice-acting stages with our amazing cast, which includes Rosamund Pike, Taron Egerton, Matt Berry, Jennifer Saunders and Bel Powley.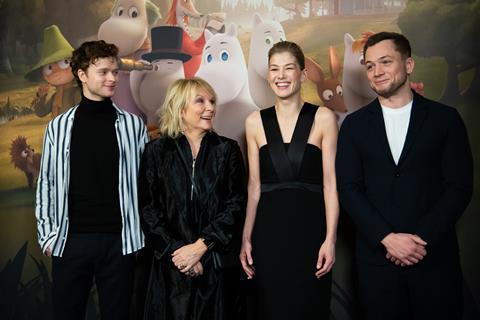 Throughout the writing process, it became clearer to us which actors could play these wonderful characters, and we were delighted that our first choices said yes. We also worked with some incredible music artists on our soundtrack, including Tom Odell, MØ, Alma and First Aid Kit.
It helped that many of the cast and the recording artists were already Moomins fans, which to me reaffirms the huge love out there for the characters.
We believe you can see the results of this in the finished episodes and hope that Moomins fans old and new will agree.
TAKING THE MOOMINS INTO THREE DIMENSIONS
Steve Box - director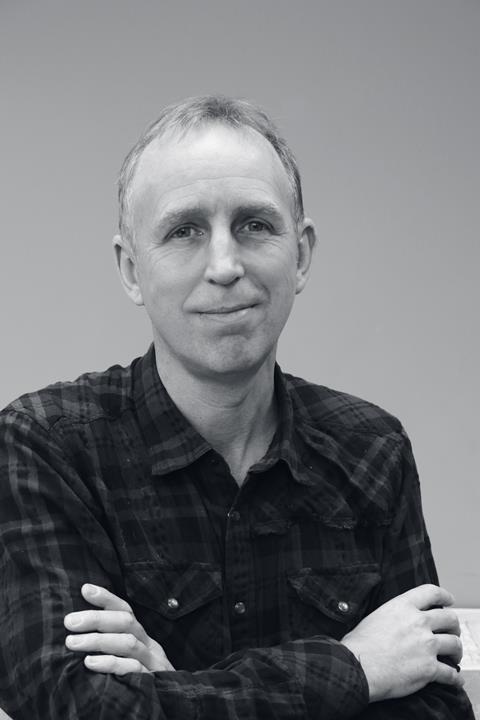 From Tove Jansson's novels and comic strips to much of the film and TV material, the Moomins have mainly been depicted in two dimensions, so taking them into three dimensions was always going to be a challenge.
My ambition from the outset was to make the Moominvalley stories as short, cinematic films. The landscapes described in Tove's novels always felt so vivid to me, and with the ever-increasing flexibility of CGI, it seemed like the time was right to bring the atmosphere of her novels to the screen in 3D.
Yet with the flexibility of CGI, it's easy to be overwhelmed by so many choices and there's a tendency to gravitate to the realistic because it's the easiest thing to agree on – as everyone knows what things look like in the real world.
The much harder thing to do is to create a unique, specific look that doesn't dominate. Making the design relatively unnoticeable is important to me as it allows the characters and the stories to take centre stage.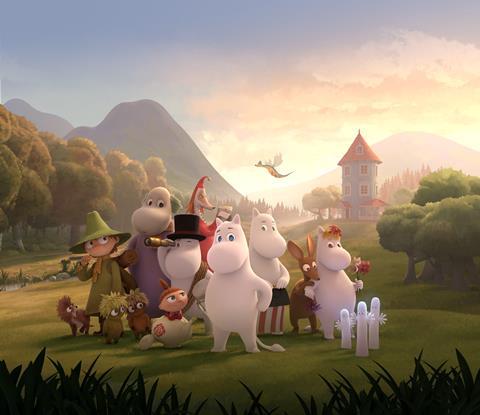 The Moomin characters were the starting point for the entire design. The key was in their simplicity, and so the first step in bringing them into the world of 3D was creating sculpts. Working with talented model maker Zennor Box, the characters were sculpted in clay to ensure they worked from every angle.
These sculpts were then 3D scanned so the 3D/CG modellers had a strong, clear guide. It provided a real advantage in capturing the graphic quality and crucial proportions of Tove's wonderful world.
FRACTAL THEORY
For the characters to feel like they truly belonged, their simplicity had to be echoed in their environment. I often referred to fractal theory – wherein similar shapes are echoed throughout the universe – suggesting simple Moomin shapes should be the basis for everything.
For example, instead of every single leaf being visible on a tree, abstract, illustrative, Moomin-shaped 'leaf clouds' were created. The same goes for the entire landscape. There are Moomins everywhere if you look close enough.