Synergies across the companies point to a bright future
Comcast's acquisition of Sky looks the better outcome for the UK's largest pay TV broadcaster compared to joining the Disney stable (via its deal for Fox).
Disney's input would have likely led to a transformation of the Sky platform, from a neutral content aggregator to a distribution outlet for Disney's studio content, potentially at the expense of lucrative existing relationships with key providers such as HBO. The Comcast deal will leave Sky as a more autonomous entity.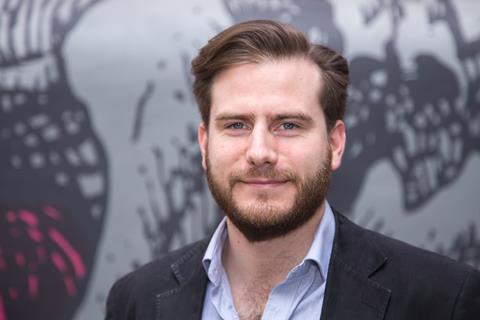 Data taken from Broadcast Intelligence's inaugural report Content and Monetisation indicates that Comcast/Sky will spend roughly $22bn (£16.7bn) on content per year, with around $8bn of this being on original content.
A future with Disney would likely have likely led to a more restrictive future for Sky, with the pay TV provider playing a smaller role than it will have within Comcast. The combined Sky/Disney/Fox group would have spent around $30bn per year, with more a third of this being original film and TV, but little of this would have been Sky programming.
Importantly for Sky's future, Comcast has balanced both the operation of a major studio, NBCUniversal, and a fully-fledged cable operator through its Xfinity platform. Comcast also has experience of running consumer-facing services globally, through its TV and WiFi operations across the Americas and Europe.
However, Comcast's current operations are US-focused, which presents a risk for the group as it exists today, as the US operator market is threating to enter a downturn – falling subscriber numbers are currently only balanced by an operator's ability to increase average revenue per user (ARPU), via multi-play and price hikes. Therefore, Comcast will see Sky's traditional and digital operations – and its 23 million subscribers across Europe – as a means of futureproofing its pay-TV operator business.
Sky's traditional operations in Germany, Italy, Austria, the UK and Ireland give Comcast both an expanded pay-TV base and a new branded-platform with which to further its roll out of channels and content.
Sky can also rapidly deploy into new markets using its NowTV SVoD service, which will also benefit from more content. Previously, this has experienced delays as Sky negotiated for rights and IP, so an influx of Comcast's new and library content could accelerate the rollout of the service.
While platform distribution plays a large part in Comcast's acquisition, the cable giant cannot ignore Sky's $8bn (£6.1bn) yearly investment into original content. While the influx of additional US programming could help further the rollout of Sky's NowTV and help stock the pay-TV core channels, Sky's programme sales and production arm Sky Vision will be under scrutiny. Many are already suggesting the merged company will want only one distribution operation, which will likely be the existing NBCUniversal International unit.
Sky Vision manages the production companies Sky has bought into in both the UK and the US, including Love Productions and True North here and Jupiter Entertainment and Talos Films in the States. Comcast will examine these for compatibility with its existing production arm, with consideration given to rolling labels together under the NBCU banner, which already houses the likes of Carnival Films.
Sky Vision was in-part set up to allow the group to have greater creative control in the UK and to improve spending efficiencies. It is likely that Sky will be left with some creative control over UK production, meaning production of localised content for the UK market will continue.
Comcast has acquired Sky at a significant premium, meaning shareholders will expect management to quickly find the $500m annual cost savings across the newly formed group that were promised back in April when the initial offer was made. For Disney, this would have mainly through using the platform to distribute its shows, while Comcast has other options.
Comcast has long admired the Sky Q platform, which is newer than its own X1 service by almost four years. X1 was an early implementation of advanced, hybrid services that are can deliver rich media and support a range of apps and services. For Comcast, Sky Q represents an immediate saving of hundreds of millions of dollars, a synergy not available to Disney.
Sky is also considered a pioneer of buy-to-keep and digital retail services. In the US, digital transactional VoD is showing signs of stagnation but in the UK, the sector is still growing strongly, partially due to Sky's success in converting its set-top box into a retail/rental store. Comcast will be keen to learn lessons from its new UK-based acquisition, and the customer focus and business innovation that has made it one of the most successful media companies in the world.
Sky shareholders have until 11 October to decide whether to accept Comcast's £30bn offer. This is almost a certainty, as not only does it represent a significant premium on the share pricem, but the binding nature of the auction process means that no higher offers can be accepted.
Luckily, Comcast seems like a good custodian of Sky's future.
Jonathan Broughton is lead analyst of Broadcast Intelligence and the author of the new 100-page report Content and Monetisation Strategies, which covers the content spending and monetisation strategies for the US and UK's top media companies, including Netflix, Amazon, Sky, Disney and many others. Click here for more information