As the broadcast technology supply sector consolidates, the survival of smaller manufacturers rests on continual research and development, and greater co-operation.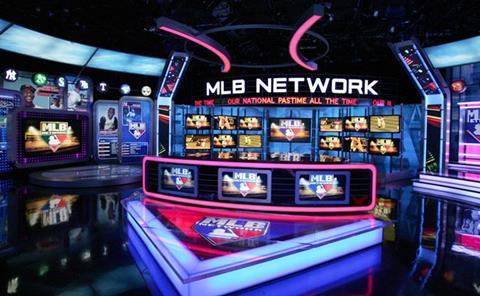 A century-old manufacturer of cables, wires and other mundane but essential signal connectors has transformed itself into one of the broadcast industry's largest equipment vendors.
Missouri- based Belden has amassed a staggering $2bn (£1.2bn) turnover and recently embarked on a spending spree in which it snapped up Miranda for $278m (£168m) in 2012, and Grass Valley for $220m (£133m) in February.
Miranda makes routing, playout, monitoring, multi-viewers and graphics technologies, while Grass Valley specialises in production automation, switchers, editing, servers and cameras.
The combination effectively makes Belden a onestop- shop for broadcast hardware.
The implications extend far beyond the business of this individual firm and indicate a widening gap at the heart of the traditional kit sales market.
Broadly speaking, if you are not a company of serious size or must-have specialism, then you could be in trouble.
The desire for scale and a broad product set are two factors that have driven the recent glut of acquisitions.
Deals announced in March include: Quantel's acquisition of Snell to create a combined business with a turnover of just over £100m; private equity firm Electra Partners' £14m purchase of Calrec to combine it with another audio console manfacturer, Allen & Heath; and Vislink's £14.9m deal for channel-in-a-box and content- management systems provider Pebble Beach Systems to offer broadcasters a 'scene-to-screen' solution.
"Companies with no great differentiation that used to supply traditional hardware products to broadcasters but do not have critical mass are definitely under threat," says Peter White, director general of the International Association of Broadcasting Manufacturers (IABM), which represents 300 technology suppliers around the world.
The IABM's research suggests aggregate sales figures among its members are flat or growing by up to 4.5% a year, while profits dropped by an alarming 24% over the past 24 months.
"That's a pretty serious number," says White.
"There are indications of bullishness in the market that almost defy logic when everyone is paddling very fast to stand still. While there are some star-performing outliers, it's not sustainable for most SMEs to be losing that amount of money. Something has got to give."
IHS Screen analyst Tom Morrod agrees. "Only businesses of a similar size to Belden are safe," he says.
"Those operating with a $50m [£30m] turnover will get into trouble and those at $1m-$10m may go out of business.
"It will be difficult to be a traditional broadcast kit vendor in a few years. There will be one or two that survive by consolidation, but small companies used to running on 30% margins face ruin."
The underlying issues aren't hard to fathom.
Specialist broadcast hardware has become much cheaper to manufacture, while software applications running on off-the- shelf PCs and servers are taking the place of niche black boxes.
Fresh competition
Bulwarks of broadcast technology such as encoders and transcoding were, until a few years ago, an exclusively hardware zone but the arrival of companies like Elemental Technologies, with its powerful data-crunching software, have turned that model on its head.
Meanwhile, broadcasters are looking to outsource functions like transport, processing playout and storage to facility management companies and cloud platforms to offset the cost of capital investment and the risks of delivery to emerging digital platforms.
The result is a media services boom. Growth in the sector stands at 15% a year, according to research firm IHS Screen, with revenues doubling to around $20bn (£12bn) between 2009 and 2014.
By contrast, the equipment industry, which was worth about $15bn (£9bn) a couple of years ago, looks to have declined slightly.
"The services industry is larger and growing fast; the equipment industry is now smaller and in decline as capex is diverted to IT or opex," says Morrod.
"Service providers are performing playout for multiple broadcasters so the sales opportunities for tech suppliers have diminished. There's a big scaling back of hardware investment."
Survival tactics
So what can be done? Charlie Vogt, chief executive of Imagine Communications and GatesAir (formerly Harris Broadcast) suggests greater collaboration is necessary if incumbents "are to present a coherent response to threats from new entrants to the market".
Quantel marketing director Steve Owen agrees: "In a world that is vastly more complex, there isn't any one company that can do it all well. The key for any business in this industry is to inter-operate."
Of course, the picture is not always black and white.
EVS, for example, has a near monopoly on servers and slo-motion technology for live and fast-turnaround content, and has grown its business every year since 2004.
Yet its products use proprietary hardware.
Quantel also makes some of its own hardware, such as its Neo colour control panels, and will continue to do so until it can be bettered by a third party.
Since software can be licenced, not manufactured, the margins can be phenomenal.
"Just because software may be running on low-cost commodity IT, it doesn't mean it's low-cost, volume-consumer software," says Nick Wright, co-founder of broadcast graphic systems vendor Pixel Power.
"The value resides in the IP [intellectual property] delivered by the licences. The industry demands highly technical B2B solutions software that delivers its ROI over multiple generations of IT infrastructure."
Sony Professional Europe deputy vice-president Adam Fry makes a similar point: "One of the biggest technology shifts ever in this industry is coming around the corner very fast.
"The advent of IP production challenges us to ensure we deliver standardised IP equipment against the rigours of a broadcast environment. That's a real opportunity for all vendors."
Indeed, far from dissipating, the knowledge and expertise within existing tech suppliers should, says White, "create new opportunities for differentiation".
Owen adds: "We are just at the start of learning how to replace purpose- built video circuits with IP without throwing away the stuff that's of value from the past.
"We do that by building on top of technology from Google or Cisco, rather than trying to compete."
One sector generally impervious to software changes is acquisition, although camera bodies are now essentially computers and prices have eroded in every department except for glass, which remains a considerable expense.
Sony reports a decline in its ENG-style camera business but consistent sales in live production and, more surprisingly, growth at the budget end of the market.
"As stills camera technology has moved into the video market, displacing shoulder-mounted camcorders, we've seen the market grow dramatically as more people from different walks of life enter the creative video market," says Fry.
Broadcast is an expensive business in which to operate and companies need to reinvest in R&D to innovate, says Morrod.
"That's why companies the size of Sony or Panasonic will survive."
Ross Video says it invests 25% in R&D - double the industry average - while Quantel has survived by continually investing a healthy chunk of revenues in research.
"Traditionally, our industry has made good money selling hardware so how do we replace that?" asks Owen. "We could sell in volume but the market is only so big; there isn't a need for each broadcaster to have 20 Pablo Rios.
"What we have to do is turn to the customer and ask what they are trying to achieve and how we can we help them achieve it more efficiently, and in ways they haven't thought of.
"That's how we innovate and add value."