Zack Van Amburg and Jamie Erlicht exit
Zack Van Amburg and Jamie Erlicht exit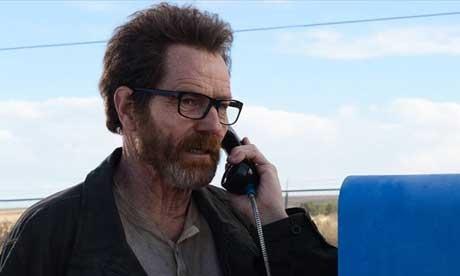 Sony Pictures Television's US bosses Zack Van Amburg and Jamie Erlicht are leaving the Hollywood studio.
The pair are the latest senior execs to depart the Breaking Bad producer and distributor, which has seen execs including Steve Mosko, Michael Lynton and Andrea Wong leave in the last twelve months.
Van Amburg and Erlicht were the duo largely responsible for Sony's major push to develop projects directly for British broadcasters, which led to the commission of C4's 10-part sci-fi series Electric Dreams: The World of Philip K. Dick.
The execs, who were co-presidents of SPT, told Broadcast last August that they wanted to "scale" the company's global TV ambitions and were also working with Sky on a drama and had a number of comedies in development in the UK.
They have also been involved in major US series including The Blacklist, forthcoming series S.W.A.T and cable dramas including Preacher and Better Call Saul.
Van Amburg and Erlicht were promoted to the top television job at Culver City-based Sony in June 2016.
They initially reported directly to Sony Pictures Entertainment chief executive Michael Lynton, alongside president of worldwide networks Andy Kaplan, president of distribution Keith Le Goy and president of advertiser sales and research Amy Carney.
However, Lynton departed in January and was replaced by former Fox chief Tony Vinciquerra last month.
Meanwhile, earlier this year, it was revealed that Andrea Wong, who was president of international production based in London, was also leaving the firm.
Wong oversaw the company's UK production companies including Left Bank Pictures, Stellify Media and Electric Ray alongside chief creative officer of international production Wayne Garvie.
The company has not unveiled Wong's replacement and will likely wait until a US television boss is in place before making a decision.
A slew of senior British executives have already been linked with the role.
Vinciquerra revealed Van Amburg's and Erlicht's departures in a note to staff.
"Zack and Jamie have been instrumental in the growth of Sony Pictures Television over the last several years – particularly over the last year as they took on a greater leadership role.
"Until a replacement is named for Zack and Jamie, I will be working closely with our existing leadership team to ensure a seamless transition. I want to wish Zack and Jamie all the best. While we are sad to see them go, we are excited by the opportunity to work with them as partners in the future," he added.
TOP NEWS