The Media Production Show will host the first public exhibition of a fully operational SpaceCrate, the professional specification creative space built inside a shipping container.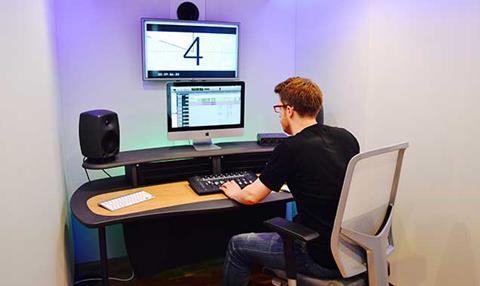 Designed for various media and entertainment uses, including production and post, SpaceCrate is prefabricated for permanent or temporary deployment and is constructed within a standard ISO-spec 20-foot shipping container.
Each shipping container is converted for sound isolation and acoustic performance, equipped with air conditioning and lighting and wired for power and kit. The ISO specification is maintained throughout the conversion so that the modified crate can be transported using standard infrastructure.
First announced in autumn 2016, the SpaceCrate design has since been fine-tuned so that it is now an EBU Tech 3276-compliant listening environment, suitable for the recording, mixing and transmission of broadcast-quality audio.
Suggested uses include location editing, foley and ADR, dubbing suites, dailies screenings or home recording studios.
SpaceCrate is the brainchild of former Avid pro audio sales manager Ben Nemes. It was developed in conjunction AKA Design founder Guy Wilson, Mike Watson, owner of Absolute CAD, Chris Walls and Tim Coombes of Level Acoustic Design and Studio Wizard founder Howard Turner.
"Modular, secure and simple to transport, SpaceCrate can redefine the how, where and when of content creation," said Nemes.
Stand 130
The Media Production Show takes place 13-14 June at Olympia, London