Rugby doc will TX on free-to-air channel in the UK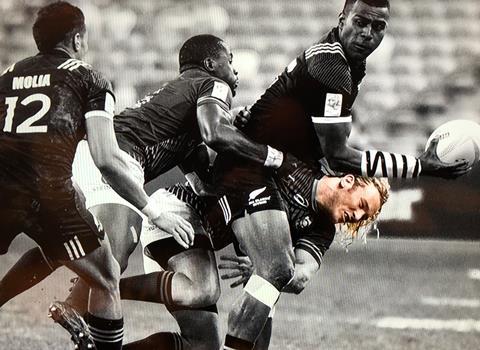 A new documentary, Head On, which tackles the issue of head injuries in rugby -– is being screened in the UK exclusively by Sports Channel Network.
There's been an increase in the number of head and neck injuries in the sport, which has driven changes in the tackle laws. However, these changes have led to some controversy already at the Rugby World Cup in Japan.
The documentary interviews former players about their personal experiences of head injuries, and how the clubs and nations deal with and communicate about the issue.
One of those interviewed in Head On, Jamie Roberts, the former Wales Centre and qualified doctor, said: "How to prevent and deal with head injuries is one of the biggest issues in rugby today. It's vital the sport listens to the medical experts and takes on the views of the players. I'm pleased Head On is allowing the message to be communicated."
Head On producer Nick Thurlow, adds: "All rugby fans want the sport to continue to grow and thrive but player health and the duty of care given to players must always be the number one priority. As Sports Channel Network is a free-to-air channel, I'm delighted we will be reaching a maximum number of UK rugby fans at a time when all eyes are on the matches in Japan."
Sport Channel Network founder and CEO Paul Coster said: "As a video on demand service – with free to air reach – and the desire to promote content, we are the ideal partner for sport rights' holders with important messages to communicate to their UK fans."
The doc is now live on channel 266 on Freeview and YouView.