Grabyo's 2019 Sports Video Trends Report says convenience, flexibility and lower prices are key for sports fans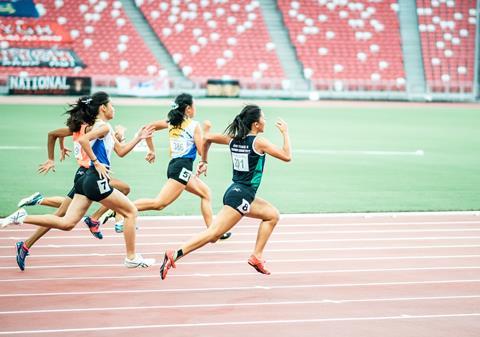 Some 65% of global fans watch sports most frequently on smartphones, according to Grabyo's 2019 Sports Video Trends Report.
Over half of global consumers watch sport on a regular basis, with 45% of sports fans watching it more often than anything else, according to the report.
Despite showing loyalty to pay-TV providers for live sport, die-hard sports fans watch most often on smartphones (65%) and laptop or desktop computers (53%). TV sets are used most regularly by around 40% of sports fanatics.
Almost 25% of sports fans use social media platforms more often than pay-TV to watch video. Just under one in five of die-hard sports fans visit social media with the intent to watch video every time.
The report says the rise of online streaming platforms has changed consumer priorities, shifting demands towards convenience, flexibility and lower prices.
It says that in the sports media market, linear broadcasters have an advantage by committing huge sums to acquire the most valuable media rights, but emerging sports-focused OTT platforms such as DAZN, Amazon Prime Video, YouTube TV and Kayo Sports are growing in their respective markets and challenging the status quo.
Gareth Capon, Grabyo CEO, said: "Consumer expectations have changed. Sports fans are looking at other media services available across a range of devices and platforms and see more flexibility than is available in sports. Digital distribution has grown across online platforms and social media and consumers have flocked to these platforms. However, in today's media rights market, linear broadcasters dominate and sports fans have no choice if they want to watch live sport. Our data suggests that the demand is there and if an online competitor - perhaps Amazon, or YouTube - invest in a meaningful live offering, then consumers will welcome this with open arms and the shift to digital media in sport will accelerate."
The report follows on from Grabyo's 2019 Global Video Trends Report, which surveyed over 9690 people across the UK, United States, France, Germany, Spain, Italy, and Australia.
Grabyo's Sports Video Trends Reports explores the video consumption habits and preferences of a segment of 2300 consumers. These are the sports fanatics who watch sports content more often than anything else, and over half of sports fanatics pay for TV services.