Both established and niche sports are testing the waters of serving fans via their own D2C services
The rollout of high-speed broadband, smartphones and SVoD services such as Netflix has created a technically literate audience that's familiar with the direct-to-consumer (D2C) model.
Sports organisations are beginning to test the waters in different business models around OTT platforms, although much of it is relatively uncharted territory.
"Right now, everyone is looking to jump on the D2C bandwagon," Paolo Pescatore, an analyst with PP Foresight, tells Broadcast Sport.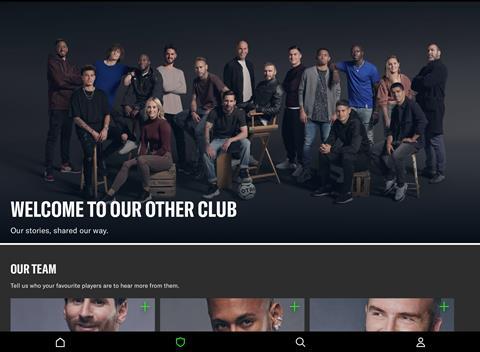 "Netflix has led the way and everyone is thinking about replicating its model. It's not as easy as that in reality, but it's good for rights holders and sports organisations to identify avenues to maximise their assets.
"There's a delicate balance to strike between reach and scale and it's all about economics. How well do you know your audience and how are you connecting to them? There's also the risk of cannibalising your existing relationships [with broadcasters]."
Going D2C is nothing new – in the late 1990s, several British and European football clubs launched in-house television stations. Manchester United, with Sky and ITV, set up MUTV, offering live content, match replays and magazine content to complement Premier League matches shown on Sky Sports.
Meanwhile, the major US sports leagues were switching on their own services. NBA TV, NFL Network, NHL Network and MLB Network offered a similar mix of programming, but with some competitive live matches thrown in.
But the capacity limitations of satellite and cable and the associated costs limited this possibility to organisations with the necessary funds and a captive audience. What's more, revenue models were restricted to subscriptions, and potential viewers needed access to a pay-TV platform.
EXPANDING REACH
The reasons for going D2C are myriad.A popular sport might want to boost revenues by offering expanded coverage, while a niche organisation might believe it can gain more exposure by going it alone.
Manchester City's in-house platform is about fan engagement and the acquisition of data that can help the rest of the business. The club has placed emphasis on digital content, including the launch of CityTV on its official website.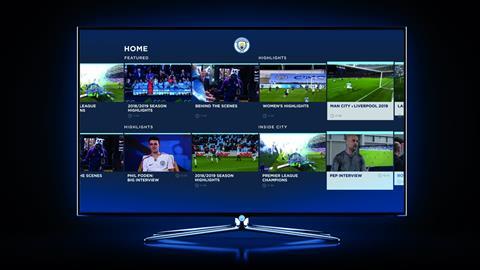 Most recently, it has launched an OTT platform called 'Man City for TV' on smart TVs, offering live matches from its women's and academy teams, full match replays, archive content and original programming for £1.99 a month.
Meanwhile, European football's governing body Uefa has gone live with uefa.tv to increase the exposure of youth and women's tournaments that don't have extensive coverage.
It also hosts magazine content, interviews and clips from the Champions League. What's more, national associations can host their own content – including live matches – to expand their reach.
The English FA is also looking to build on the momentum of the women's game by offering live coverage of nearly every Women's Super League match on a new mobile app called FA Player.
But it's not just football – tennis, squash and darts organisations have all launched dedicated OTT platforms serving fans with comprehensive coverage for a monthly subscription.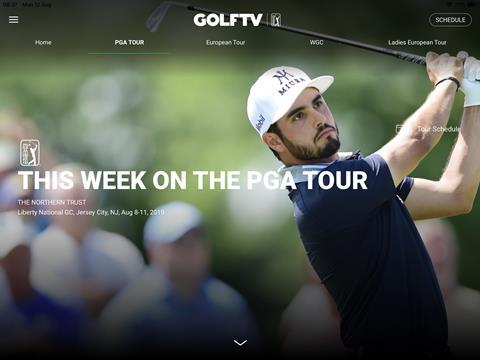 GOLFTV is a joint venture between Discovery and the PGA Tour, going direct to fans with coverage of the PGA Tour, European Tour and Ladies European Tour, plus a range of premium on-demand content for viewers outside the US.
Discovery says its ambition is to develop GOLFTV into a true golf ecosystem that allows fans to view and do, serving them with everything they want around the game – from instruction to travel, equipment reviews to tee times.
It will be "a single destination for everyone engaging with the game, but in countries that are perhaps being underserved in these areas", according to the company.
CHANGING THE MODEL
The launch of the WWE Network enabled WWE to change its business model away from pay-per-view (PPV), which was subject to fluctuating buy rates. A D2C service had been touted for more than a decade – initially envisioned as a cable service – but finally went live as a streaming platform in 2014.
WWE Network now provides live coverage of every WWE match and on-demand access to original programming plus archive content.
It's available online, on a mobile app and on smart TVs, and costs £9.99. "Six years ago, we saw the opportunity to go D2C because our fans were technically able," says Jayar Donlan, executive vice-president of advanced media at WWE.
"[Chief executive] Vince McMahon decided to abandon the PPV model and people thought we were mad – but it has been wildly successful."
The WWE Network sits alongside its core television programming and it's possible the 1.7 million subscribers may have given it greater leverage in negotiations, as evidenced by a record deal with Fox in the US.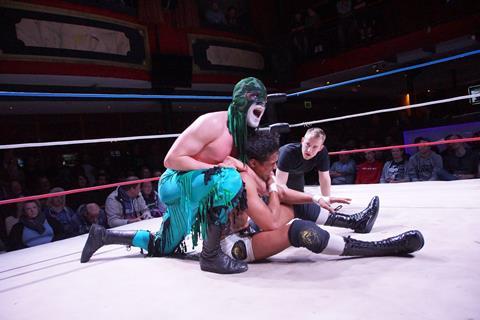 It's not just sports organisations looking to benefit from the D2C model – it's individuals, too. UK-headquartered streaming service Otro promised exclusive videos, Q&As and live chats with some of the world's most famous footballers – including David Beckham, Neymar, and Zinedine Zidane.
In July 2019, it ditched its subscription fee and announced it was to become a digital studio in order to diversify its revenue streams through advertising, licensing and branded content.
"We are creating premium content in-house, collaborating on co-pros and producing branded content," explains chief creative officer Claire McArdle. "The content will then be published through the Otro app and social channels or be published by our partners. We'll also be working directly with businesses to licence content to distribution partners."
For minority sports, D2C is an unprecedented opportunity to deliver comprehensive coverage to existing fans and reach an entirely new audience.
The Olympic Channel launched after the 2016 Rio Olympics to give minority disciplines a platform outside of the quadrennial games.
Content includes live events, archive action and original programming, and is available on smart TVs and devices, and through distribution agreements.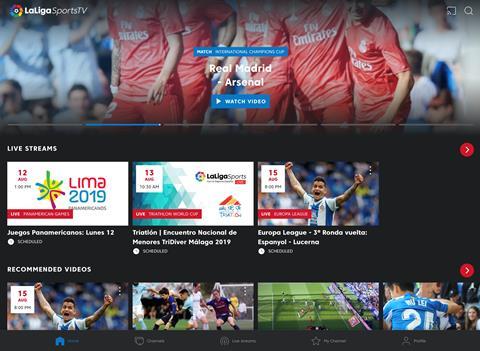 La Liga SportsTV mixes content from the top two divisions of Spanish football with live and on-demand video from other sports that have smaller audiences. The hope is that people are lured by the La Liga brand and decide to consume content related to rugby, hockey or even eSports.
Meanwhile, La Liga is able to obtain data about how viewers use the platform, which influences its own media strategy.
"As an entertainment provider, we think it is important to develop first-hand experience of the technology and how it can enhance our offering in the future," says La Liga strategic projects manager Loreto Quintero.
"This is an approach that has already been taken by major American leagues and it is clear that the broadcasting world is transforming due to improved internet connectivity and streaming.
Little by little, we will be able to analyse the data and offer more effective strategies for both us and the different federations that use the platform."
GOING IT ALONE
La Liga has struggled to find acceptable bids for its UK TV rights this summer, but Quintero says there are no plans to use its OTT platform to fill the void.
But how realistic would it be for a major sports organisation to go it alone? Given its unparalleled high profile, some speculate the Premier League could feasibly forego the revenue and marketing clout of its broadcast partners entirely.
Such a move would undoubtedly be risky, and given that various bidding wars have pushed up the value of rights in many countries, it might not be desirable – for now. But if more and more people move away from traditional TV platforms to streaming, it could be a realistic strategy.
"[In theory], the Premier League could launch an SVoD service domestically and internationally and say to its carrier partners that it believes it can get 100 million subscribers paying £10 a month, and this is more than its rights auctions bring in," says Pescatore.
"I think the Premier League will seriously look at viable options for an OTT service – not just for live content but its archive too. The challenge would then be how they would continue to connect with fans in Kenya or Nigeria, where internet connectivity isn't as advanced."