Sumners has shut its Salford facility and called in a firm of liquidators.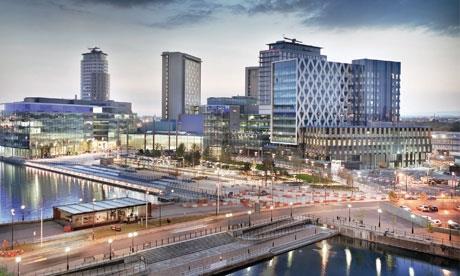 Staff were given their final notice on Thursday (31 July), having been warned earlier this month that the business was in trouble.
Company founder Andy Sumner said the decision to close the post firm followed a "significant change of policy" by its funders and a "southward drift of postproduction work".
The MediaCityUK facility had already ceased the post-production of two CBBC series, including World's End, which has been transferred to MediaCityUK post facility Timeline North. CBBC is believed to be looking for another home for The Dumping Ground.
Sumner said: "We are working hard to resolve the situation, and are currently in discussions with business advisers, valuers and individuals who are considering buying the complete facility."
The company employed around 10 full-time staff and Sumner told Broadcast they had been paid to the end of the month.
Broadcast understands that some freelancers are awaiting payment running to tens of thousands of pounds.
Sumner added: "We are working hard to make sure everybody is paid what they are owed, it will just take time to sort out."
It is not the first time the company has run into financial difficulties. At the end of 2012, Sumners (Andrew Sumner and Associates Ltd) made a round of redundancies and relocated from its central Manchester facility to smaller premises at MediaCityUK.
At the time, it entered into a voluntary arrangement to repay creditors.
According to insolvency practitioner Beverley Budsworth, initial claims in 2012 were just under £1m, while claims to date currently stand at £337,000.