August alteration will allow employers to bring workers back part-time with government still supporting wage bill
The government has extended its Coronavirus Job Retention Scheme (JRS) until October, with a further tweak in August expected to help people return to work.
Speaking in the Commons in the last hour, chancellor Rishi Sunak said the scheme has supported 7.5 million jobs and almost 1 million businesses since it launched at the start of April.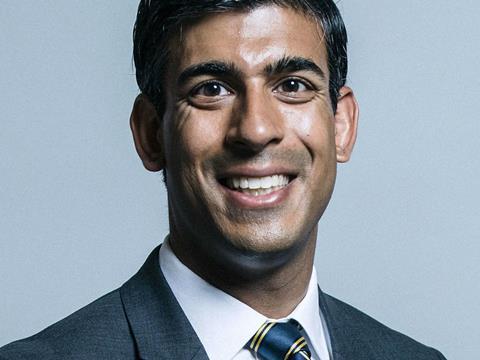 The JRS, which currently pays out 80% of a person's wage up to £2,500 per month, was due to elapse at the end of the next month but will now roll well into the autumn.
There will be no changes until the end of July but it will continue from August with more flexibility.
At this point, employers will likely be able to bring back workers part-time while the government still contributes to a proportion of their wage bill.
Sunak stressed that employers will continue to get the same support they do now – 80% of their wages, with more details expected at the end of this month.
He made no mention of the scheme for the self-employed, which also pays out 80% of a person's average monthly wage from the last three years.
Many TV companies have been taking advantage of the JRS, including the likes of ITV Studios, which has furloughed almost 1,000 staff – the majority of which work on the soaps.
The news comes as the government gives the greenlight for filming to resume on TV and film projects, as long as they adhere to social distancing guidelines.
The government recently changed its advice from 'stay home' to 'stay alert' and told those who "cannot work from home" to start going into work.