Sara Geater tells Edinburgh session that the super-indie can add workers to government scheme after gaining clarity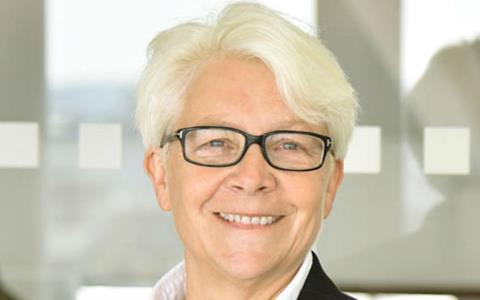 All3Media has been able to furlough a further 300 freelancers, as the industry continues to lobby the government to safeguard the non-permanent workforce.
Chief operating officer Sara Geater announced during an Edinburgh TV production chiefs session that the company had been able to put the freelancers on the government's Coronavirus Job Retention Scheme (JRS) after gaining clarity on some of the rubric attached to the programme.
Previously, government guidelines on the JRS had caused some from the freelance community to slip through the cracks. When chancellor Rishi Sunak extended the scheme last month, creative unions sent him a seven-point survival plan to help freelancers.
While Geater acknowledged that companies are responsible for ensuring they had the correct interpretation on the JRS rules and regulations, there has been a lack of clarity on points.
"With anything on this, the devil's in the detail on how things work," she said. "They [the iterations] do slightly contradict themselves, there's been emails from various people at the HMRC coming out, which have been slightly contradictory.
"Plus, all of these lines are supposed to be governed by a treasury directive. There have been a couple of points on this where interpretation of the directive is at odds with what the guidelines have said."
Geater said All3M has tried to ensure that "as many freelancers as possible" can be furloughed.
"To be short of money at this particular time can be horrendous when there's no other work around," she said. "We've been communicating with HMRC in trying to establish what parts are that we need help in interpreting."
Geater said that after gaining clarity on one specific aspect, All3M can now furlough "something in the region of another 300 freelancers".
She added: "We will do whatever we possibly can. There are still areas that need clarification."
Endemol Shine UK chief operating officer Lucinda Hicks said that with many freelancers still not covered by schemes and charities "remains an issue we're all trying to lobby on" and noted the JRS "hasn't been set up with an industry like ours in mind".