The club has agreed a three-year extension to its deal with Stream Digital to service its streaming/VoD platform, RedTV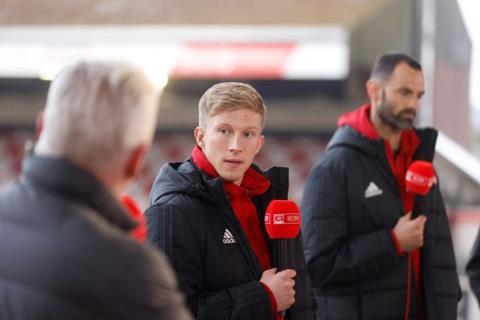 Aberdeen FC has agreed a new three-year contract with video platform Stream Digital to continue providing the club with technical, customer and billing support for the Dons' live streaming and Vod subscription platform, RedTV.
The companies have worked together for the last six years, with Stream Digital also delivering streaming services through similar partnerships with 11 out of the 12 Scottish Premiership clubs.
Paul Aniello, managing director, Stream Digital, said: "We have helped [Aberdeen FC] introduce a host of new features and look forward to continuing to raise the bar when it comes to live streaming matches for their supporters around the world. As Scotland's leading video platform company, we have huge experience in live streaming football matches to a worldwide customer base, with all the necessary customer support and infrastructure."
Aberdeen FC commercial director Rob Wicks added: "Over the last six years [Stream Digital] have provided excellent support and service as our RedTV product has grown and developed. The last 12-months have thrown some major challenges our way in facilitating our Virtual Season Tickets and Pay-Per-View options as well as the RedTV platform for our international viewers, but these have been handled professionally and expediently by Stream Digital.
"We look forward to working with them next season and beyond as we move towards a wider membership model for the club."