Singular.live and WSC Sports have partnered on the project with Beach Soccer Worldwide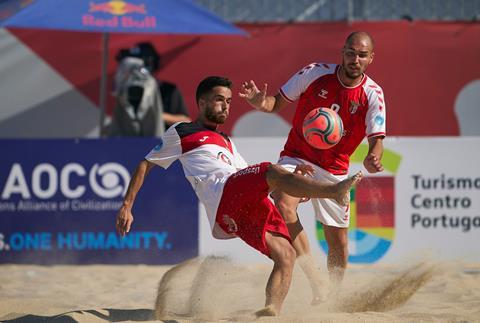 Singular.live and WSC Sports have created a AI-powered, cloud-based, content production solution for Beach Soccer Worldwide.
Aimed at improving fan engagement, the solution will be in use for Beach Soccer's biggest event of the year - when both the Euro Winners Cup and the Euro Winners Challenge take place 3-12 June. The men's and women's Euro Winners Cups will see over 218 games played over the ten days at Nazaré, Portugal.
Beach Soccer has combined three providers for the event. easylive.io's cloud-based video mixer will retrieve and mix live feeds, multicasting the live competition to multiple destinations. In addition, easylive.io's integration with Singular.live allows for the addition of dynamic live overlays directly onto the video, including all the live match graphics and sponsor logos. At the same time, WSC Sports' AI-powered platform will deliver highlights to fans.
As well as delivering results in terms of engagement, FIFA-recognised organising body Beach Soccer also hopes the use of cloud production will improve its green credentials. Its use should cut down on shipping and power use.
Phillipe Laurent, CEO and co-founder of easylive.io, said: "By leveraging our platform, Beach Soccer Worldwide can effortlessly switch live inputs, VODs, graphics and overlays, without worrying about latency or quality.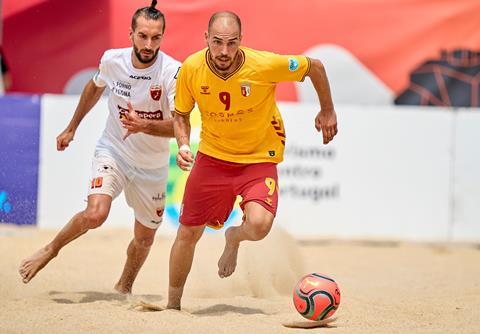 "The ability to mix everything in the cloud in real-time makes delivering broadcast-grade live feeds very easy, quicker and much more sustainable."
Singular.live CEO Andrew Heimbold added: "Beach Soccer Worldwide are proving that cloud native platforms can be used for live productions both on small and large scale events, with no compromise on quality for the viewer and, better still, a massive benefit in reducing the environmental impact of any live production.
"This is not a virtualized remote production in which the same old hardware is just hidden out of sight. These are cloud native, next generation, platforms, partnering and collaborating to prove, once again, that this can be achieved by anyone."
Ben Mirvis, business development at WSC Sports, commented: "We are delighted that Beach Soccer Worldwide have seen such a positive impact across their owned and operated channels using highlights created with WSC Sports technology.
"Beach Soccer Worldwide is a great partner, and we cannot wait to continue to support them during this summer's competitions to deliver exceptional highlights for the fans."