The app, developed by Rory McIlroy and NBC Sports Groups provides golf tips and golf programming, including original content exclusive to the platform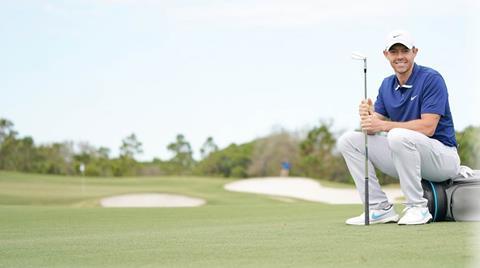 The golfing tips and golf content app, GolfPass, is now available on Sky Q. Developed in partnership between Rory McIlroy (pictured above) and NBC Sports Group, GolfPass is a D2C subscription program, providing daily golfing tips and hundreds of golfing videos that are exclusive to the platform.
GolfPass is divided into two sections – Watch and Learn – offering Golf Channel films and original programming (on Watch) and video tips, including from McIlroy himself (on Learn). It has more than 4,000 hours of golf lessons and instructional content on the platform.
The GolfPass app will now appear on the apps page and sports section of the Sky Q box.
McIlroy said: "We're thrilled that GolfPass has launched on Sky Q, giving aspiring players top tips from pros and leading coaches from across the world. Over the last year we have seen a large uptake in the game from a grass-roots level which is great to see – and it's fantastic to be able to provide golfers old and new with tips to improve their game from their living room".
Fraser Stirling, group chief product officer, Sky, added: "Perfect for anyone golf obsessed like me, GolfPass joins some great fitness entertainment apps already on Sky Q and is packed with tips and exclusive content to help you improve your technique, so you can say goodbye to Duffs and keep it on the Fairway."