Sunset+Vine are handling broadcast production for the new competition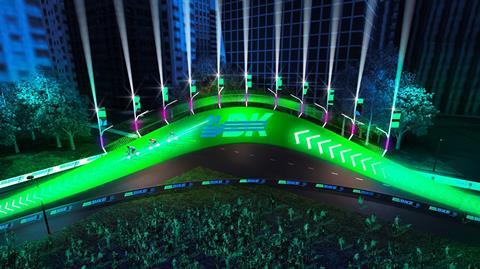 E-Bike Grand Prix has added South Korea as a host country, joining the United Arab Emirates.
A city in Korea hasn't been specified, with Dubai confirmed as where the Grand Prix will take place in the UAE. More host cities are expected to be announced, with an aim of ten Grand Prixs to be held in the competition's inaugural season in 2023 after a showcase event in Dubai in late 2022.
Sports and entertainment company Collinder Holdings will work with the South Korean government to deliver the race, with the host city to sign up to a three-year Sustainable Transformation Mobility (STM) programme, with delivery and support provided by a sustainability partner.
All EBK races are to be made free-to-air, with Sunset+Vine making sure it is broadcast internationally via television and digital media. Cube International launched EBK last summer.
Judith Rowan, global host city director at EBK GP, said: "We are delighted to welcome South Korea on board. It is a fascinating country with a rich culture, and a repertoire of great events.
"Taking the EBK series around the world will not only deliver a thrilling and technologically advanced spectator sport but, importantly, our STM programme will deliver on our mandate to create greener, cleaner and healthier cities. We are on a mission to effect measurable change."
Sara Kim, CEO of Collinder Holdings, added: "We are very excited to join the E-Bike Grand Prix series – promoting technology and sustainability.
"South Korea is one of the global leading battery manufacturers and the EV market rapidly growing E-Bike is just the right fit for Korea".