Stats Perform's data will be added to trivia and quizzes run by LiveLike's platform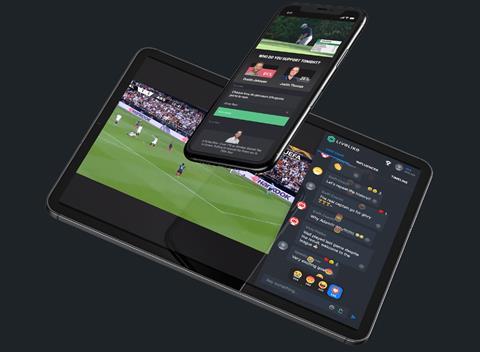 Stats Perform and LiveLike have partnered to create an integrated offering for audience engagement.
LiveLike will use Stats Perform's data in its platform, using AI to insert it into features such as trivia and quizzes. This is in addition to the other features it offers, such as prediction games, fan leaderboards, live polls, influencer-led chats, and watch parties.
LiveLike chief commercial officer Samuel Westberg said: "Having access to the most up-to-date, relevant stats is essential for sports fans – whether as fodder for friendly debate and trash-talking, or to inform the next wager.
"By integrating Stats Perform's data into our interactive features like trivia and quizzes, we are not only making data more active to enhance the viewing experience, but also automating a costly part of the editorial process for our partners, providing them significant value."
LiveLike has worked with the likes of Sky Sports, Canal+, and the Golden State Warriors to bring gamification and interactive features to their content in the past, and also recently partnered with Stadion to add its features to the digital products it creates for rights holders such as Manchester City, Paris St. Germain, and Team GB.
LiveLike has also made several appointments in the last few weeks, as it continues to expand. Entrepeneur Katherin Hays becomes board advisor, Hurriyeh Iftikhar joins as VP of marketing from Canadian digital marketing agency Elite Digital, and Miles McDonald is now VP of business development after being digital advertising sales director at Verizon Media.