Co-founder and now ex-CEO Hernan Scapusio will continue as president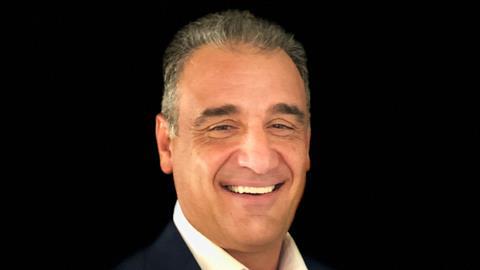 Agile Content has appointed Alfredo Redondo as its new CEO.
Co-founder and now former CEO Hernan Scapusio will continue with the digital TV and video distribution company as president, contributing to the orientation of the strategic plan and support for execution, focusing on corporate development, facing the OTT market consolidation options. He spent 12-and-a-half years at the helm of Agile Content.
Redondo's appointment is immediate, with a transition period until September where he will work with Scapusio.
Redondo began at Alcatel (now integrated into Nokia) as a development engineer and went through different responsibilities until he became Executive President for Iberia and Latin America. After the merger of Alcatel and Lucent, he led Iberia's operations as executive chairman as well, being involved with the first IPTV deployments in the world.
He has since been CEO at Amper, and then COO and later CEO of Altitude Software - where he spent eight years before his most recent role as managing director at Finenza.
In recent years, Agile Content has acquired Swedish video distributor Edgeware, the television business of Euskaltel, R and Telecable, and other operations.
Scapusio said: "In the next 5 years, more than 80 million Europeans will adopt new fiber connections, in a highly atomized and fragmented European market. Our goal is that all these connections are accompanied by a television service with high technical performance, available to everyone and that enriches the audiovisual experience.
"With the incorporation of Alfredo, the company continues to be committed to a management team of excellence, with extensive experience in the sector and relevant success stories. In this new stage, I will continue to watch over the interests of Agile, the relationship with the markets, financing and activities for the consolidation of the OTT market. Agile is facing a unique opportunity together with a very good competitive position".
"Alfredo Redondo's extensive experience in the sector will allow us to continue expanding our position and our client portfolio and tackle new projects that continue to drive our growth."
Redondo added: "Agile Content can be defined with three words that tell us that it is in a growing sector: content, television and technology. Therefore, it is a pleasure to join a project with a brilliant present and with ambitious goals. I offer the company my experience, my desire to learn and my passion for leading the evolution of companies with talent as a main asset. It is a planned process, which has been carried out at a time when things are going well, and with good prospects in the short and medium term."