The AP Live Community website has been developed with LiveU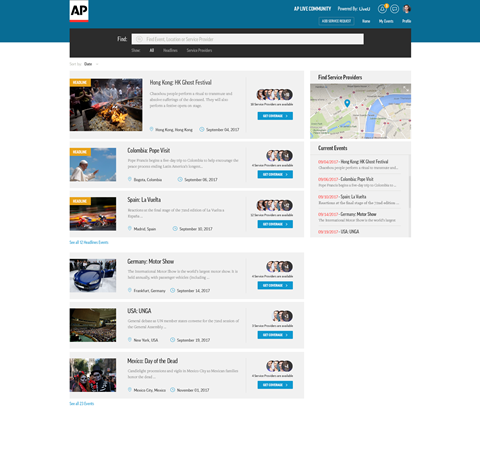 The Associated Press (AP) is launching an online newsgathering service that will allow broadcasters to find crews to cover stories and then facilitate the delivery of their live feeds.
The AP Live Community website has been developed in conjunction with video-over-mobile technology company LiveU and piloted over recent months with European news organisations.
Using the website, broadcasters will be able to proactively seek out freelance crew and other service providers who are available to cover a specifically requested event, or react to suggested opportunities.
All registered crews will then use LiveU transmitters to send their live footage. The devices will automatically pair through the AP Live Community platform, allowing live broadcasts to be delivered directly into a broadcaster's LiveU server.
AP is vetting all service providers before allowing them access to the site and will handle invoicing and billing.
Paul Shanley, director of business development and partnerships at AP, said the platform will "eliminate the complexity broadcasters currently face in having to source video production crews who are able to competently deliver live coverage."
30 service providers and 20 broadcasters have signed up to the new service so far. It is currently available in Europe and will be rolled out to the US in coming months.
A spokesperson for LiveU added that he expected the new service to help freelancers to find additional work and grow their businesses.
AP Live Community will be free to access but commission and connection fees will be applicable.
AP will launch the service during IBC (15-19 September) on stand 7.D30. It will also be available for demo on the LiveU stand (3.B62).