App enables monitor engineers to tweak mixes using an iPad/iPhone/iPod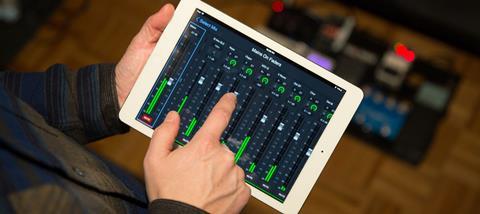 The latest version of Avid's Venue live production software includes access to an iOS app, Venue On-Stage, that gives monitor engineers the ability to remotely control live audio mixes from any location.
During a performance, it makes it possible for the monitor engineer to step away from their S6L live sound mixing system and fine tune individual monitor mixes while walking around on-stage hearing what the performers are hearing.
Another potential use is enabling performers to take control of their own individual monitor mixes using the On-Stage interface on their iPad, iPhone or iPod.
Avid Venue software works exclusively with S6L systems and the Venue On-Stage app now is available as a free download in the App store.