Short film signals the entry of Glasgow-based vfx and animation group into the immersive market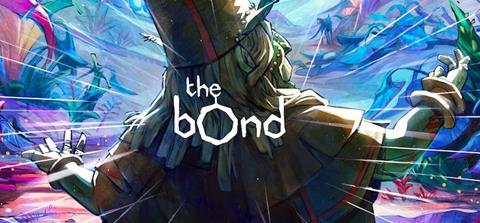 Vfx and animation group Axis Studios has entered the VR market, producing its first immersive project, a short film titled The Bond.
Available on Oculus Rift and HTC Vive, The Bond was written and directed by Olly Reid and is part funded by Scottish Enterprise.
The Bond follows TiaMuati as she uses her mystical powers to watch over the creatures of the alien ecosystem of LuKara. In a trance, she can see the threads of energy that connect her and every living being to each other. She seeks out animals in trouble and 'spirit walks' into their minds. Audiences follow TiaMuati on these journeys, suddenly finding themselves inhabiting terrified prey and tiny insects.
The design of The Bond was developed by artists Shanti Rittgers and Ivan Shavrin.
Artists at Axis Studios' three locations in Glasgow, Bristol and London collaborated on The Bond under the direction of Reid.
The Bond was a self-initiated project by Axis from start to end: all initial concept art and pre-visualisation work, animation, and lighting was completed internally at the studio.
The Bond was built in Unreal Engine and designed for experience on the Oculus Rift and HTC Vive headsets.
The team also collaborated with Submersion Audio (Dear Angelica, Henry) and composer Wevie to create The Bond's soundscape, exploring binaural and spatial audio to create unusual sounds for each of the film's creatures and those concealed within the depths of the forest.
Axis Studios CEO Richard Scott said: "Axis Studios is built on the ability to tell impeccable stories, and we've used real-time tools at the studio for several years now. The Bond has been a fascinating journey in combining these skills and discovering how far we can push the VR medium."