BAFTA winner to relocate from Encore to Goldcrest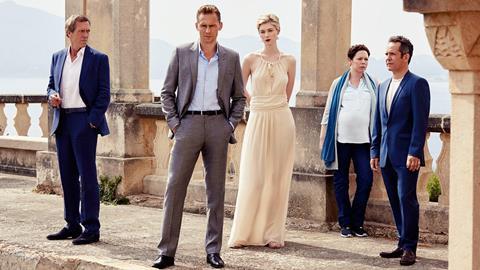 BAFTA winning dubbing mixer Howard Bargroff will relocate his boutique audio post-production business Sonorous Post from Encore to Goldcrest Post next month.
The move will see Bargroff and his assistant Kiran Marshall take up residency in a room within Goldcrest's Lexington Street building where he will install an Icon mixing desk and two ProTools HDX2 systems.
Although likely to be a long-term deal, the move will initially allow the two companies to work together on a raft of upcoming projects where Goldcrest is due to provide picture post services and Bargroff has been contracted to do the re-recording work.
Other audio facilities and back-end business functions within the building will also be made available to Sonorous, as appropriate, and it is likely that the two companies will jointly market their services when discussing projects with producers.
Bargroff told Broadcast: "All the fine details are still to be worked out but I will be working with them on quoting and facilitating the work. It will be very exciting to see what we can do together."
Bargroff's first project at Goldcrest will be director Danny Boyle's series Trust for FX.
Goldcrest managing director Patrick Malone confirmed the agreement with Sonorous, adding "we're delighted to be working alongside someone so highly regarded within the industry."
Although the moves are seemingly unrelated, Encore colourist Jet Omeshebi is also to join Goldcrest in the new year.
Both Omeshebi and Bargroff worked on BBC1's Rellik, which started this week, as well as Fortitude (Sky Atlantic) and The Night Manager (BBC) (pictured).