Plans have been reviewed and updated since planning permission was received in 2019.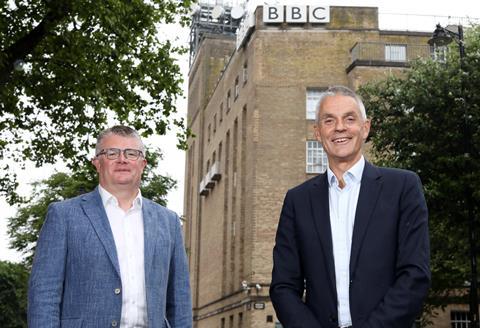 BBC director general Tim Davie has revealed plans for a £48m investment in Belfast's Broadcasting House.
The upgrade will focus on critical technology and infrastructure improvements to the listed building, which was originally opened in 1941 and had its last major refurbishment in the 1980s. Redvelopment plans were originally announced in 2018, and planning permission given in 2019, but they have since been reviewed to 'deliver value for money'.
A number of other options, including relocating to a different site and building a new broadcasting centre, were also considered before the redevelopment was confirmed.
The plans focus on updating and upgrading broadcast technology, equipment and production spaces - which will include a new outside broadcast vehicle and more agile broadcast fleet. In addition, the offices will be refurbished into an open, creative hub that's more fit for flexible working for BBC NI staff and a range of external partners and stakeholders, plus the rear of the site will be opened up and a publicly accessible plaza area will be provided in line with Belfast City Council's vision for the wider regeneration of the Linen Quarter.
Davie said: "The investment we are making in Northern Ireland will ensure we can continue to deliver for audiences in Northern Ireland and across the UK. This is a great opportunity, at a time when the workplace is evolving faster than ever, to refresh our iconic building and make it a place for collaboration for BBC teams and the wider creative community."
Peter Johnston, director BBC NI, added: "This investment is a major commitment for audiences in Northern Ireland. The enhanced broadcast technology and production spaces will ensure we can best serve audiences, both here and across the UK, into the future.
"As we reviewed the previous plans over the past year, we have been listening to our staff, engaging with the creative sector, and also learning lessons from how we, and other businesses, responded to the Covid 19 pandemic. This project will future-proof the work environment and technology for our staff and harness the opportunity to create a BBC in Northern Ireland which is focussed on being collaborative and creative embracing new ways of working for everyone who uses our building."