British manufacturer to be merged with Grass Valley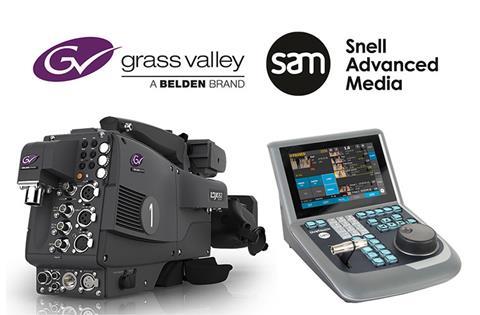 Newbury-based manufacturer SAM (Snell Advanced Media) has been acquired by Belden and will be merged with Grass Valley, Broadcast can confirm.
The combined company will be headquartered in Montreal and run by current Grass Valley president Tim Shoulders with SAM chief executive Eric Cooney staying on in an advisory role throughout the transition.
SAM was previously owned by the private equity firm LDC.
Following the merger, the SAM name will be retired and the combined company will be known as Grass Valley, a Belden Brand, although many SAM products will retain their brands.
No financial details were revealed.
In a statement, Shoulders said: "Adding SAM's employees and products to the Grass Valley family extends Grass Valley's global reach, makes us more agile and provides even more domain expertise to enhance Grass Valley's industry-leading solutions in networking, news and live production and content delivery for broadcasters."
SAM was formed in 2014 following the merger of Quantel and Snell. The company, which employs around 550 people, designs and manufactures equipment and solutions for live production, editing and finishing, playout and delivery and infrastructure and image processing.
Cooney said: "Today's transaction is a great testament to SAM's successful re-positioning as a broadcast sector leader for IP, 4K and cloud-based solutions. Our management team has benefited from LDC's superb guidance and support. Looking forward, the combination of SAM and Grass Valley immediately creates a global sector leader with an unmatched portfolio and capability set sure to excite our target customer base."
Canada-based Grass Valley designs and develops solutions and equipment, including cameras, for broadcasters and other media companies, covering live production, news, content delivery and networking. It was bought by Belden in 2014.
The acquisition of SAM is the latest in a long line of corporate purchases made by Belden. Other companies bought since 2009 include Miranda Technologies, Softel, Telecast Fibre Systems and ThinkLogical.
Belden is a US-based manufacturer of networking, connectivity, and cable products. In its most recent fiscal year, it had revenues of US $2.4b (£1.7bn) and a net income of US £93m (£66m).