Marc Risby becomes group managing director after 27 years with the company.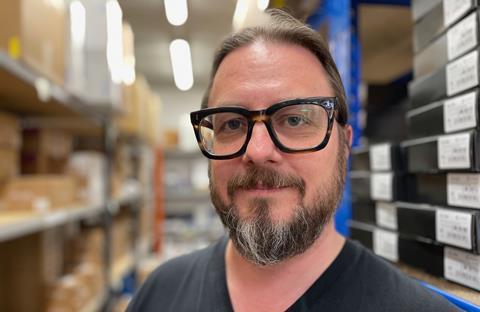 Boxer Systems has made Marc Risby its group managing director.
Risby, who was formerly CTO, has 27 years' with the company in both commercial and technical roles, and 30 in the broadcast and ProAV industries. Current managing director Mike Heaney will stay with the company as a director, with a new role supporting the sales teams and maintaining his remit managing the financial aspects of the business.
Risby said: "It's a huge honour to have been appointed Managing Director at Boxer Systems, especially at such an exciting time for the company. I'm grateful to be part of such an amazing team and look forward to building on strong foundations, growing the business and taking on new challenges whilst delivering success to our customers and suppliers."
Heaney added: "I am very pleased to be handing over the reins of Managing Director to Marc who I have worked closely alongside for 24 years. We have seen exceptional growth over this period and Marc is well positioned to lead Boxer Systems as we continue to evolve coming out of these uncertain times. The change in my role will allow me to focus on increasing sales and assisting our customers as we see a recovery in all sectors of our industry."
Boxer Systems, founded in 1990, provides professional representation, distribution and systems integration services to manufacturers of products in the broadcast, film, post-production, ProAV and media industries.