What's in the latest issue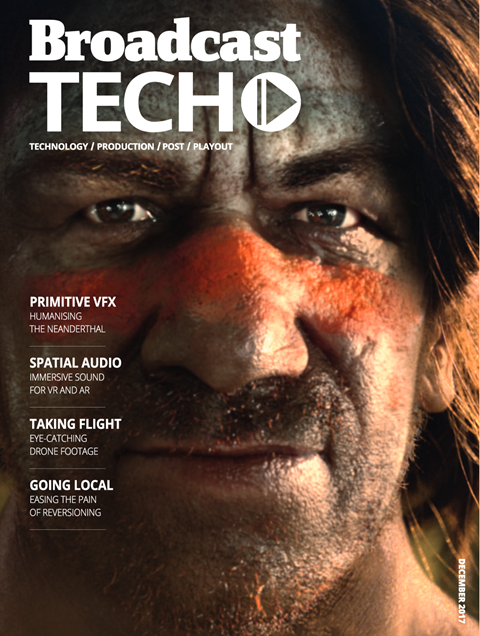 The new issue of Broadcast TECH magazine has in-depth features on 8K, localisation, drones, the Camerimage festival and creating spatial audio for VR/AR.
There are also post-production profiles, eye-catching galleries of recent work and predictions about what will be the main technology trends of 2018.
The cover story looks at the creation of a scientifically accurate Neanderthal, mixing live action and VFX work, directed and created by Jellyfish. There are also features about Artificial Intelligence and round-ups of recent technology and facilities news.
Broadcast subscribers will receive the 56-page printed magazine with this week's Broadcast, and a digital version of the magazine is available here.