What's in the March 2018 issue of Broadcast TECH magazine?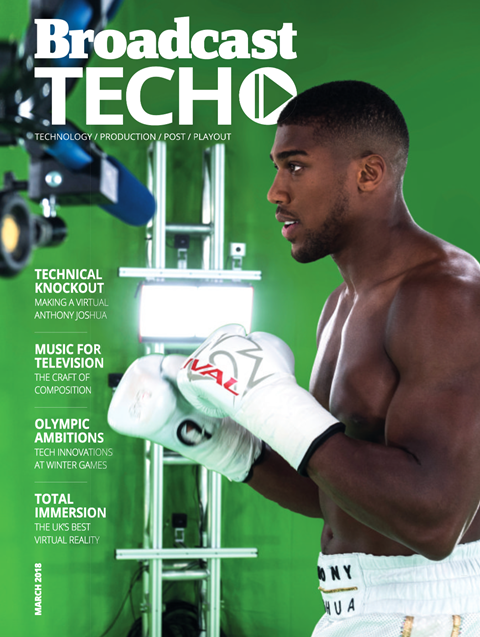 The March 2018 issue of Broadcast TECH magazine is out now. The digital version is available here or by clicking the image above. The print issue is distributed with this week's Broadcast, and you can also pick up a copy at this week's BVE trade show.
The March issue of Broadcast TECH goes behind the scenes at a VR shoot featuring World Heavyweight Champion boxer Anthony Joshua, and also showcases some of the UK's best immersive productions. We take a look at the different tech innovations at the Winter Olympics, talk camera codecs and speak to TV music composers about their craft and adapting for a changing marketplace.
There are also features on Bloomberg's new TV studios, a gallery of beautiful work from UK post houses, an expert discussion on cloud-based working and a preview of BVE.
The next issue of Broadcast TECH magazine will be out at the beginning of April.