Canon expands its professional 4K range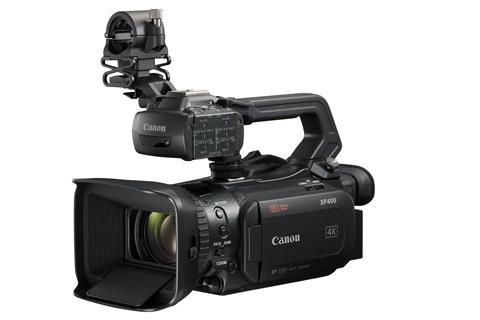 The Canon XF405 and XF400 compact cameras have a CMOS sensor and what Canon says is a newly developed 15x optical zoom lens (35 mm film equivalent: 25.5 mm–382.5 mm). Both achieve 4K/50p images across the full zoom range.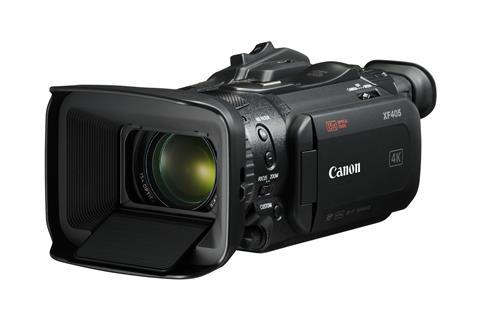 4K cameras
They can also capture slow mo, making 100fps recordings in HD. Both the XF405 and XF400 have built-in ND filters and include a function called Wide Dynamic Range (DR) mode, which shoots with 800% wide dynamic range, providing greater detail in the mid to high tones.
Both cameras have dual SD card slots, and interface slots including HDMI, an XLR Professional audio terminal, LAN and Remote. Additionally, a 5-Axis Image Stabiliser ensures stable images are captured in any scenario which involves camera movement, says Canon.
The XF405 also features a 3G-SDI terminal – this built-in WiFi capability enables FTP file transfer and makes it possible for the camcorders to be controlled with a mobile device.
The price of the XF400 is £2,759 (inc. VAT) and the XF405 is £3,189 (inc. VAT).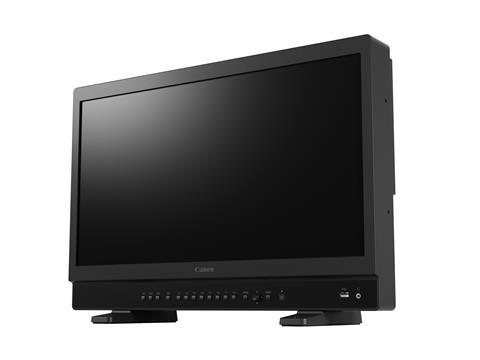 4K Professional display
As well as the new 4K cameras, Canon has also revealed details of a new professional reference display – the Canon DP-V2411 – aimed at for 4K HDR production.
The 24-inch monitor has high luminance and wide colour gamut. A built-in backlight control system is able to correct brightness to ensure a uniform, stable, precise and high-quality image, says Canon.
It supports the ITU-R BT.2020 Ultra HD broadcast standard colour gamut, ITU-R BT.709, EBU and SMPTE-C, as well as the DCI-P3 digital cinema standard.
The DP-V2411 offers accurate image reproduction for HDR production and can display metadata from Canon's Cinema EOS camera range and Arri camera systems. Preset LUTs are installed for both Canon Log and ARRI Log C for HDR monitoring.
Cameras can even be connected directly to the DP-V2411 without the need to add any special LUTs to check the quality of HDR signal.
A built-in 4K waveform monitor can display scales for PQ and Hybrid Log-Gamma signal. The DP-V2411 also provides a HDR and SDR comparison function, which enables images to be compared in split screen on the monitor, removing the need two monitors.
Canon hasn't yet announced pricing for the DP-V2411.