Canon has expanded its sales team with the appointment of Ian Barnard (pictured below right) as sales director and Matthew Yates (pictured below left) as broadcast and video segment manager.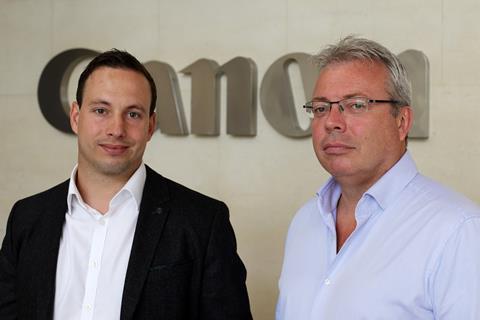 Barnard's role is to lead the sales of consumer and professional imaging products through retail and B2B channels across the UK and Ireland. He has previously held positions at Sony Europe and joins from an imaging start-up, where he was global sales and operations director.
Barnard said: "Canon is an iconic brand, with a particularly strong heritage in professional photo and video. From a sales point of view, this means I can go to the market confident in the quality of its tools."
Yates's new position is an internal promotion at Canon, where he has spent five years working in product management and business development in the UK and across Europe. As broadcast and video segment manager, Yates is responsible for business development, third party and end user relationships in the broadcast, cinema and professional videography segments.
Yates said: "This new role will enable me to work closely with broadcasters, production companies, facilities providers and rental houses to ensure that users can deliver their creative vision, every time."