Camera brand also hosting cinematographer Tania Freimuth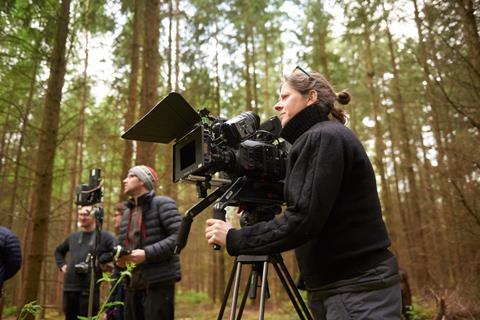 Canon UK is hosting Tania Freimuth, cinematographer and BAFTA crew member, at The Media Production Show 2019 (stand 412, 11th-12th June 2019, Olympia London), to share her experiences of using the Sumire Prime Lenses
Visitors to Canon's stand are invited to speak with Freimuth and be inspired by her experiences in cinematography, as part of the Bafta crew, and using the Sumire Prime lenses for her short film, 'Change of Heart'.
A selection of the seven prime lenses, designed to meet cinematographers' high standards by offering a specially designed 'cinematic look', will be on stand for visitors to see and experience.
The lenses deliver fast apertures and precise manual control with a crafted focus bokeh aimed at careful creative expression and impressive low light performance. A unique optical design offers a nuanced look at wider aperture settings and modified textual renderings. In addition, the lenses are compatible with a variety of mount options.
Visitors to the Canon stand will also be able to see the XF705 camcorder – equipped with the next generation XF-HEVC format, impressive image quality and superior levels of detail. Poised to revolutionise UHD HDR production workflows for the better, the camcorder delivers vastly improved noise performance, sensitivity and cinematic depth of field.
In addition, The Media Production Show attendees can see the EOS C700 – a robust 4K camera with maximum image quality and flexibility; the ultimate in flexibility and ease of use, EOS C200; and the ground-breaking fusion of Canon's proven video and lens technology, the EOS C300. The EOS C700 FF will also be showcased alongside the Sumire Prime lenses, highlighting this supreme combination.
"We are looking forward to meeting the visitors at The Media Production Show this year and delighted to give attendees the opportunity to meet with Tania and learn from her experiences," commented Graham Payne, UK Product Manager at Canon.
"It is fantastic to showcase so many of our innovative and game changing products and solutions alongside real-life applications through Tania's impressive portfolio."
Canon's prowess was recently highlighted at the 2019 Academy Awards, where every nominated film in the Best Feature Documentary category was shot using Canon equipment. In addition, the company has been accepted into the Netflix's Post Technology Alliance, which brings together industry leaders committed to innovating production workflows and supporting creatives.