The lightweight £4,799 camera shoots at 4K 120p, with high-quality image stabilisation and auto focus capabilities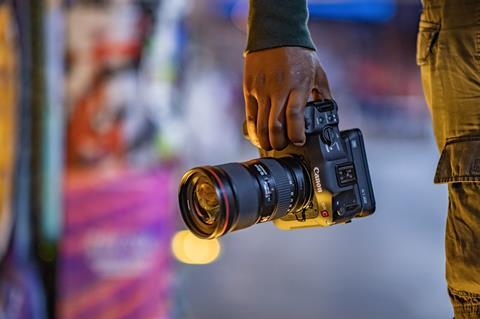 Canon has launched the EOS C70 camera – a hybrid stills and dedicated video camera that will take place of the C100.
The company says it combines the image quality of its Cinema EOS System range with the portability of its EOS R line-up.
It has a Super 35mm Dual Gain Output (DGO) sensor – the same as the EOS C300 Mark III – with over 16 stops of dynamic range.
The C70 shoots in 4K, including slow motion capture in 4K 120p, including audio recording in slow-mo.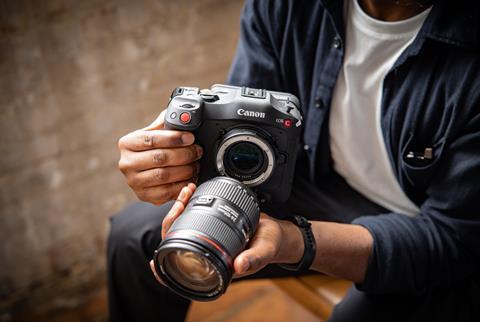 The camera is small and lightweight – it's a little bigger than a stills camera but smaller than a typical video camera – and can be used as a B camera to Canon's C300 or C500 cameras, and for shots where the smaller size of the C70 makes it possible to, say, shoot inside a car or train, or do quick setup vox pops.
Canon is pitching it at documentaries, news gathering and social media, which is especially relevant as the C70 has vertical shooting capability. The camera can be used handheld, on a drone or gimbal.
It captures images in multiple recording formats to SD cards – including 4K up to 120 fps in 4:2:2 10-bit in XF-AVC and MP4 in HEVC (H.265) or H.264. it is possible to record different formats, resolutions and bit depths on each media card slot, offering a flexible workflow.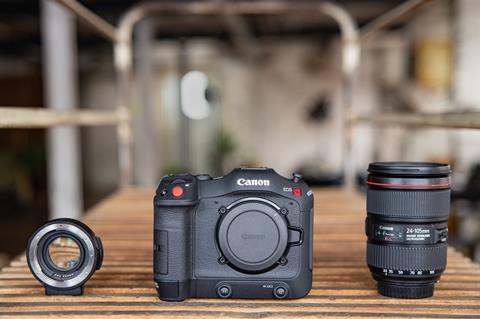 The C70 has 13 assignable buttons; a multi-functional hand grip; HDMI and 2x mini XLR terminals for audio; and a thinner ND filter system, which gives up to 10-stops of ND filtration for greater control of exposure and depth of field.
It also has optimal image stabilisation, with 'Combination IS', combining optical IS in the RF lenses and the electronic IS in the camera body for what Canon says is "outstanding stabilisation performance even when shooting handheld."
The camera also supports Canon's Dual Pixel AF (autofocus) System and features the EOS iTR AF X (Intelligent Tracking and Recognition) system. This uses a face and head detection algorithm, that when used with Face Detection AF, "greatly improves the reliability of focusing on, and tracking the subject."
The camera has an RF mount, enabling use with Canon's new range of RF lenses. These include telephoto, zoom, high-quality primes, wide aperture and macro lenses.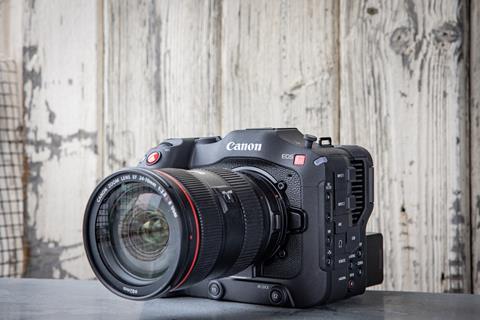 The RF lenses have been created to enable enhanced communication capability between the lens and the camera, which unlocks additional features such as the ability to display the object distance on the camera's LCD monitor.
It's also possible to shoot using EF lenses, using the Mount Adapter EF-EOS R 0.71x. Auto Focus, peripheral illumination and chromatic aberration correction, and the transfer of lens metadata remains supported when using the Mount Adapter EF-EOS R 0.71x.
The C70 will be available in late November, and cost £4,799.99 including VAT.