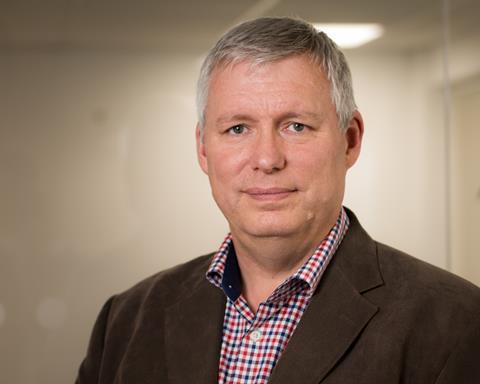 VR tracking and robotic camera specialist Shotoku Broadcast Systems has taken on Clive Mumby as sales manager, responsible for worldwide sales of its robotics product lines.
Mumby career history includes stints at international broadcasters, broadcast equipment and infrastructure vendors.
He joins from RT Software.
"We are pleased to welcome Clive to the team as we look to drive development both in our existing markets and into new sectors," said James Eddershaw, MD Shotoku UK. "Clive's skills and experience will be invaluable in helping us to bring Shotoku to an ever-wider range of customers".
Shotoku Broadcast Systems manufactures a range of camera support products with emphasis on manual and robotic pedestals and pan/tilt. It also provides robotic camera systems capable of interfacing with third-party equipment. Its HQ is in Japan and it has offices in the UK, China and the USA. The company's robotic camera systems are designed, developed and manufactured in Sunbury, UK.