BBC Studios, EE, Royal Botanic Gardens, Kew, Talesmith and Dimension Studios will be led by immersive content studio Factory 42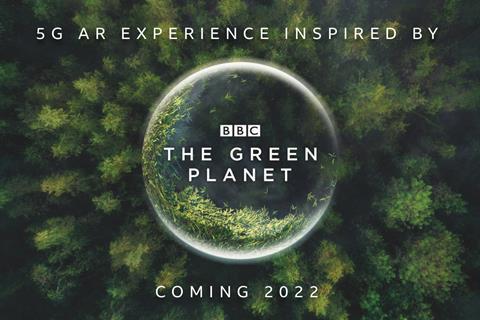 Six organisations from the creative, tech, and scientific sectors have come together to create an AR experience for upcoming BBC Studios Natural History Unit documentary The Green Planet.
BBC Studios, mobile network operator EE, Royal Botanic Gardens, Kew, Talesmith, and Dimension Studios have announced the 5G AR Consortium, led by immersive content studio Factory 42. It has won £2.2 million in funding from the Department for Digital, Culture, Media & Sport from its 5G Create Competition, which explores how 5G technology can be used in a range of sectors.
The group will create an augmented reality app inspired by Sir David Attenborough-presented documentary The Green Planet.
The app will allow users to learn about the flora and fauna of our planet, using their phones to nurture rare and exotic plants, observe their behaviours and watch as they grow in seconds in urban backdrops while seeing the animals that live among them. The scientifically accurate imagery will be verified by Kew's scientists, and digital learning specialists will work to make sure the app gives people a deeper understanding of the natural world at the same time as entertaining.
Factory 42 is leading the consortium and will co-produce the project with BBC Studios in association with natural history producer, Talesmith. Dimension Studios will provide the volumetric capture video technology that will create the holographic images in the app.
EE's 5G network, combined with edge computing, will allow people to access the interactive experiences at set locations.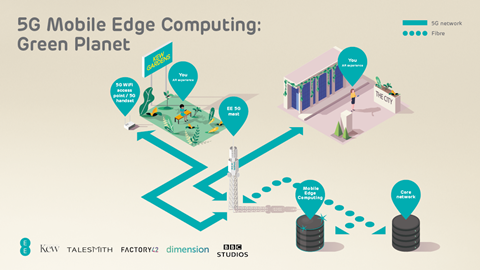 Founder and CEO of Factory 42, John Cassy, said: "The importance of protecting the planet has never been greater and the opportunity to use emerging technologies to engage audiences of all ages in environmental issues in new ways is hugely exciting."
Steve Jelley, co-founder and managing director of Dimension Studios, added: "There has been no better advocate than Sir David Attenborough for the natural world. We're thrilled to be using volumetric capture to bring Sir David's remarkable message to millions, ultimately changing people's attitude towards our planet."
Minister for digital infrastructure, Matt Warman, also lauded the project: "This cutting-edge app, fronted by broadcasting legend Sir David Attenborough, is set to be an inspiring example of how new technology can reconnect us with the natural world whilst demonstrating the power of 5G to a huge new audience."
The app is expected to be released in 2022.