He had been working for Digital Orchard as a DIT and on-set colourist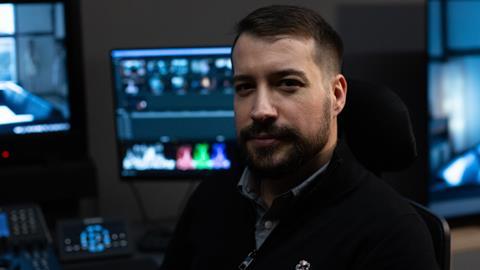 Digital Orchard has made Luis Reggiardo a colourist after several years with the company.
Reggiardo had been working as a DIT and on-set colourist for film and high-end TV, before this move to a full-time colourist.
He began his career with a degree in cinematography from the Argentine National Film School, before working in film as a video operator and high speed operator. He then trained as a DIT in the US, and has spent the last decade as a DIT and on-set colourist working on more than 140 commercials, features and TV series across a number of countries.
Reggiardo has been transitioning from on-set to colourist over the past year. He has recently worked on dailies colourist projects such as DC's Pennyworth season 2 and future Apple TV+ series Wool with DP Mark Patten BSC, as well as upcoming Amazon production The Peripheral with DPs Stuart Howell and Roberto Schaefer ASC, AIC
Callum Just, company director of Digital Orchard, said "It has been a pleasure following Luis' journey over the last few years. He has a great artistic eye and exceptional technical abilities, paired with an incredible work ethic and down to earth attitude.
"He has gained appreciation and recognition across the industry and we are delighted to be able to support his progression within our company; we are excited to see him flourish as a colourist."