Studio hires former Skydance SVP David Prescott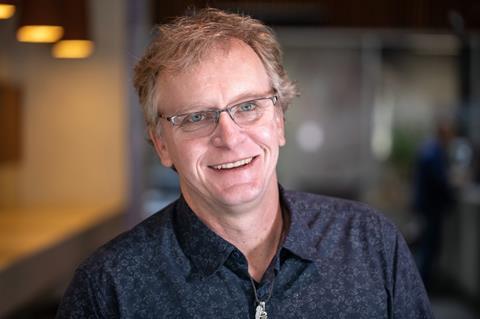 Visual effects and feature animation studio DNEG has appointed former Skydance SVP David Prescott to lead the expansion of its feature animation team into Los Angeles.
As senior vice president of creative production for feature animation at DNEG, Prescott will work closely with managing director of feature animation Tom Jacomb.
Based in LA, the team will comprise of senior creative and production staff and will provide a range of services at various stages of the feature animation process, including pitching and development support, creative supervision and production management.
An early area of focus for Prescott will be the implementation of a distributed production model for feature animation, leveraging DNEG's facilities in Montreal and Mumbai, as well as London and LA, and pulling in creative talent from across the DNEG group to support the needs of feature animation clients.
Prescott has almost 30 years of experience working as a creative director and VFX supervisor on live-action and feature animation projects, at companies such as DreamWorks Animation, Technicolor and Digital Domain. In his most recent role at Skydance, he was responsible for the management of technology development through to the creative collaboration between filmmakers, artists and producers.
Prescott said: "Feature Animation is in an incredible position in the entertainment industry, with strong market growth and animated features regularly appearing in lists of the highest grossing films of the year. I was drawn to the opportunity at DNEG both because of the company's creative credentials, and because of the wealth of talent across its global facilities."
Jacomb said: "I am over the moon to be working with David again. He was my VFX Supervisor on Rise of the Guardians during our time at DreamWorks, and he is one of a very select pool of senior creatives in our industry who understand the requirements of both visual effects and feature animation at the highest level."