MediaCityUK-based TV facilities giant has revealed big spending pans for the coming year.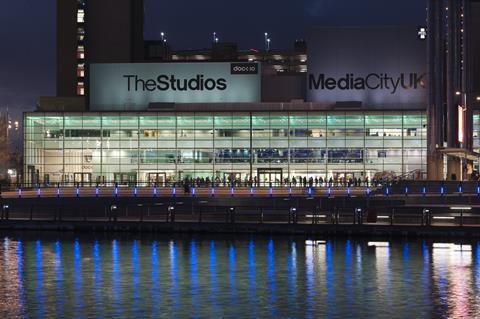 Facility provider Dock 10 has earmarked £5m for significant kit upgrades across its studios, post-production, media storage and network infrastructure at MediaCityUK in Salford.
The money will be spent over the coming year on kit including cameras, vision mixers, multi-viewer monitors, core routers and AR/VR technology for its studios.
Dock 10 will also expand its Flame and Baselight capability and 4K monitoring in its post suites to meet what it said is growing international demand for Ultra HD content. On top of this, the company is adding additional audio dubbing suites.
Meanwhile, the network infrastructure for the bre network at MediaCityUK, which Dock 10 manages, will be replaced to "meet the increased demands of the future".
Dock 10 chief executive Mark Senior said: "We want to help content creators make the most of Ultra HD and explore new technology like AR/VR. These upgrades will give our customers the creative edge in a fast-moving and competitive market. It is seven years since we opened Dock 10 and this investment will maintain our reputation as the UK's leading television facility."
Recent shows that have made use of Dock 10's space and post- production services include Happy Valley, The Voice UK, Blue Peter and Match Of The Day.