Founding director of The Farm to run post-production at Salford facility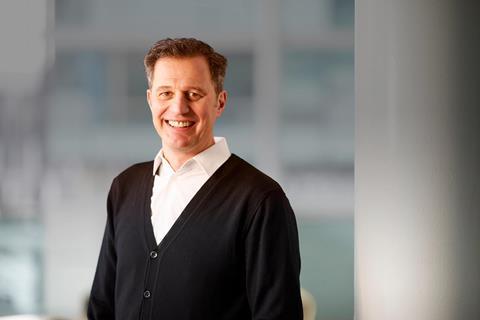 Salford facility Dock 10 has appointed one of the founding directors of The Farm, Ian Dodd, as its new head of post-production.
Dodd worked for 17 years at The Farm, leaving as joint managing director in 2015. Since then, he has worked as a consultant and producer with spells at post houses Blue 2.0 and Splice.
Dodd's appointment comes as The Farm prepares to open its own post-production facility in the centre of Manchester, with former Dock 10 head of post-production Paul Austin running it.
Dock 10 has also made a number of other appointments to bolster its post-production team. Post-producers Kellie Sanders and Kirby Dunlop join from The Farm, while Liz Hird joins from Chief.
Robin Cowap, previously at Flix, has been appointed as dubbing mixer, and Rachelle Noel, formerly from Envy, is heading up edit support.
Last year, Dock 10 completed its acquisitions of post houses Edit19 and 422. The new, combined post-production offering will be headed up by Dodd.
Dock 10 CEO Mark Senior said: "We are determined to grow further and now need to be looking at opportunities in the wider market - Ian has all the experience, connections and skills we need to drive our ambitions."
Dodd said: "Today's customers are looking for more than the traditional industry offerings, they demand fresh new ideas from exceptional talent using the latest technology. In addition, customers are now looking to do more outside of London and Dock 10 provides the opportunity to do this."
Based in MediaCityUK, Dock 10's post production credits include Who Wants To Be A Millionaire?, The £100k Drop, Daisy & Ollie, The One Show, Watchdog, plus dramas such as Safe and Love, Lies And Records.
Dock 10 has over 50 post-production suites including Avid edit suites, Baselight and Lustre for grading and Autodesk Flame suites for VFX.